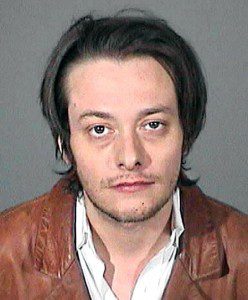 Three months. Three arrests, each for domestic violence.
Already with a $30,000 warrant out for his arrest, struggling actor Edward Furlong (the dude who played John Connor in "Terminator 2") was arrested yet again Sunday morning in West Hollywood and later charged with misdemeanor battery for allegedly shoving his girlfriend.
It's the latest trouble for Furlong, whose recent issues kicked off in October when he was arrested at LAX airport on suspicion of domestic violence, and then again in November for similar charges (all with the same girlfriend).
In 2007, the actor was charged with public intoxication after being arrested at a Kentucky grocery store. In 2011, Furlong was arrested on suspicion of violating a restraining order requiring him to stay away from his estranged wife.