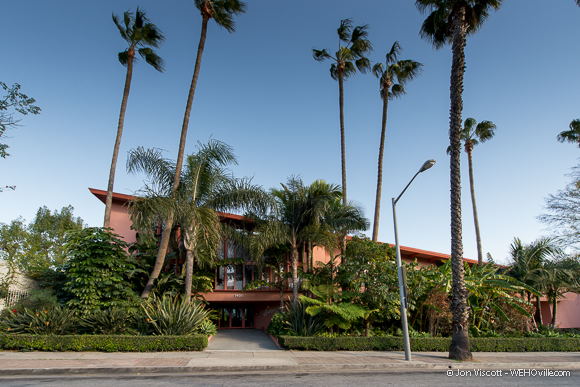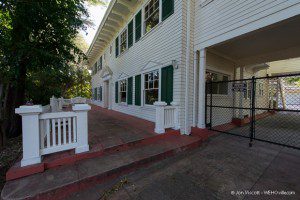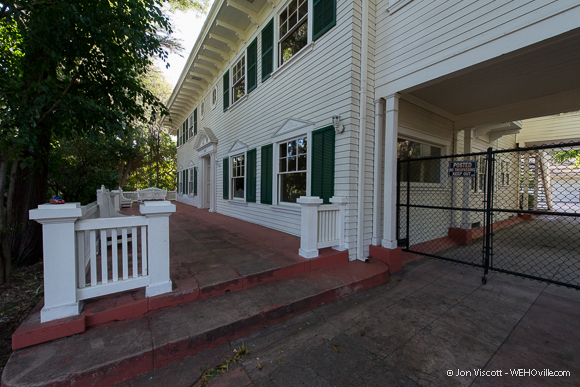 The most populous of the neighborhoods, with a fifth of the city's 34,000 people, Center City is comprised of the areas below Sunset Boulevard to the city's southern border (Waring Avenue, Willoughby Avenue or Romaine Street, depending on which block you're on) and between La Cienega Boulevard and Fairfax Avenue.
The area boasts some large, historic apartment buildings (such as La Fontaine, El Mirador and Villa Italia) dating back to the 1920s and 1930s as well as smaller apartment buildings with some single-family homes and duplexes mixed in.
"Center City is filled with the most beautiful architecture in the city," said resident Roy Oldenkamp, who periodically conducts walking tours of the historic area. "You've got everything from Spanish Colonial Revival to mid-century modern and a lot in between."
Oldenkamp thinks the area is like stepping back in time. "Center City gives you a feel for what most of Hollywood was like in the '30s and '40s," said Oldenkamp, who moved to Laurel Avenue a decade ago.
"This really feels like a neighborhood," said resident Jimmy Palmieri. "I know almost all of the people living on my block just from walking my dog or walking to Gelson's."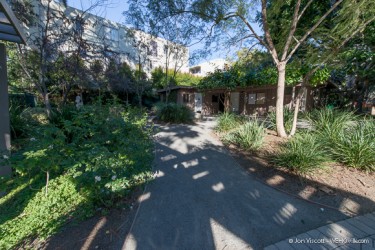 The area has three heavily used pocket parks – Kings Road Park, Laurel Park and Hart Park (the only place in the city where there is an off-leash dog park).
Residents praise the walkability of Center City. "It's the heart of West Hollywood," said resident Stephanie Burke. "You can walk anyplace in the city in a reasonable amount of time."
The quietness of the area is also praised. Despite busy Fountain Avenue and Santa Monica Boulevard dissecting Center City, residents say the side streets are quiet. "I'm a block away from Santa Monica and I rarely hear anything," said Burke.
Public safety continues to be a concern, but residents say it has improved in recent years.
"I think that part of the change came with thriving new businesses," said longtime resident Allegra Allison. "Those have driven out many of the homeless who were camped here."
Center City also suffers from the most severe parking shortage in town – street parking is at a premium as so many of the old apartment buildings were built with little or no parking. "I'm reluctant to tell people how great an area this is because I want to keep my favorite spot a secret," joked Oldenkamp. "They might come in and grab my parking space."