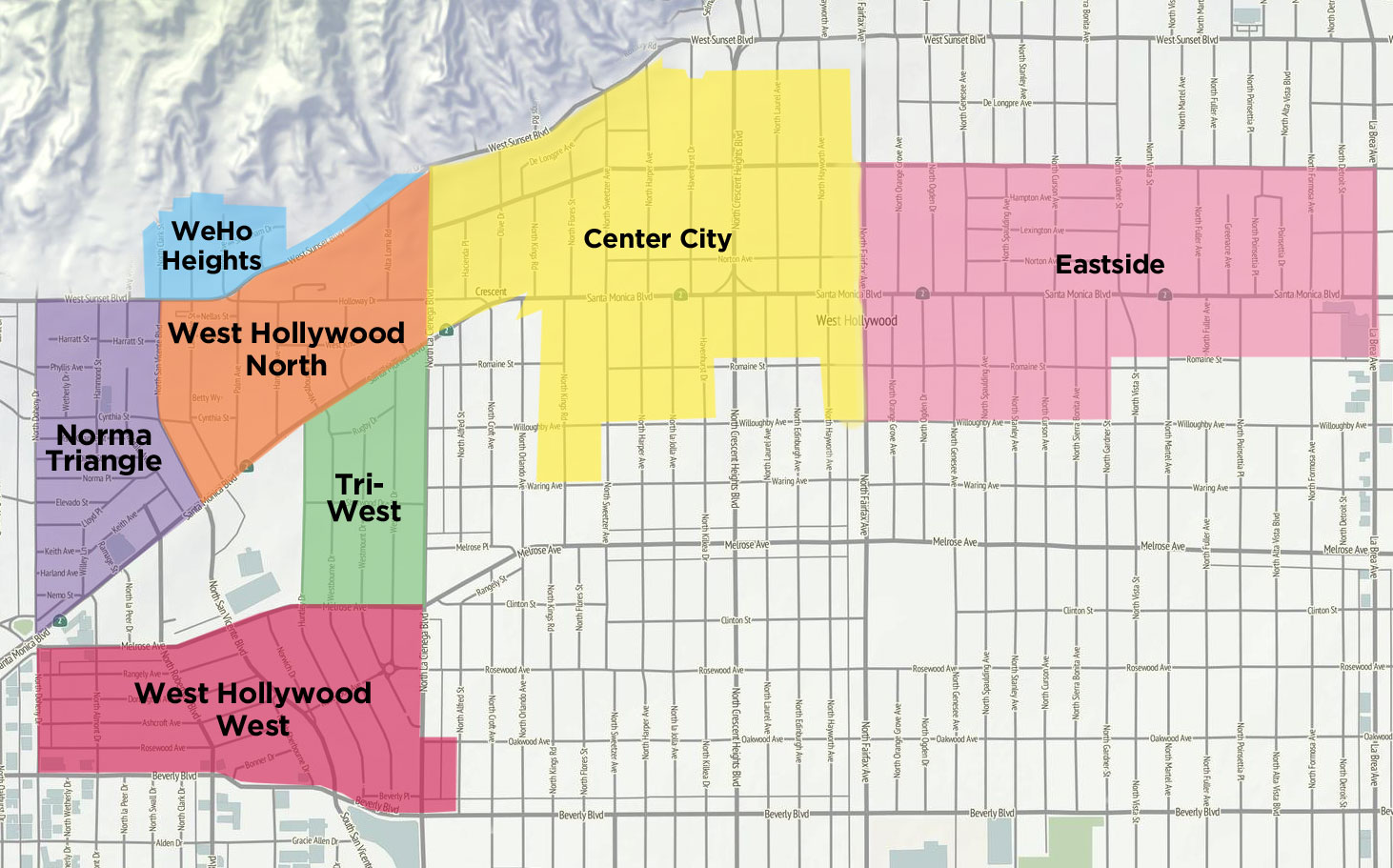 In little West Hollywood (only 1.9 square miles), Santa Monica Boulevard and its famous Boystown, Sunset Boulevard and its famous Strip and the Avenues (Beverly, Robertson and Melrose) and their posh clothing stores seem to get all the attention. But increasingly, especially around election season, it's the residential neighborhoods that get press. It is the residents of the city's various neighborhoods who fight proposed development, advocate for historic preservation and turn out to vote in municipal elections.
WEHOville decided to profile those neighborhoods, most of which are loosely bordered. The boundaries for each area were defined by the neighborhood/residents associations or the neighborhood watch groups.
We hope these stories inspire you to explore — being as neighborly as possible of course.
[hr_dotted]
Norma Triangle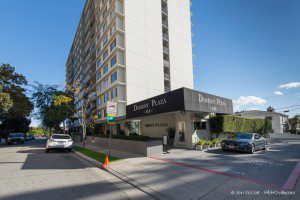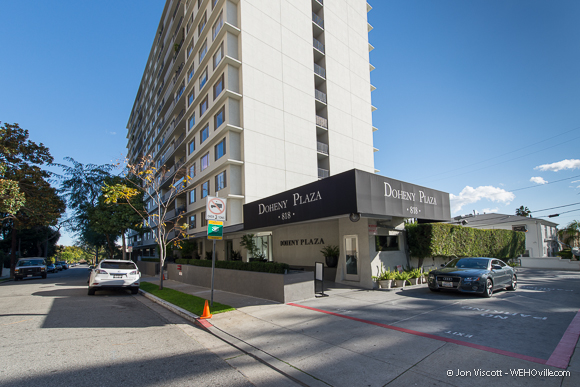 Legend has it that silent movie star Norma Talmadge had a film studio in what is now the best known and most historic of WeHo's neighborhoods. The homes were said to have originally been dressing rooms for the stars, after whom she named the streets.
[hr_dotted]
West Hollywood West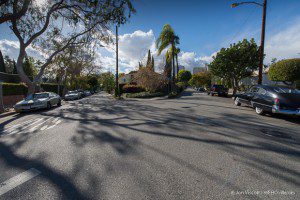 Hidden away on the side streets north of Beverly Boulevard, south of Melrose Avenue between Doheny and La Cienega, meet the Mayberry of West Hollywood.
Explore West Hollywood West here
[hr_dotted]
Tri-West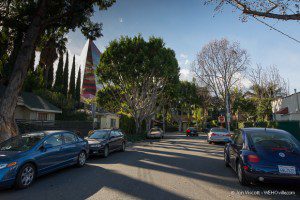 Close to West Hollywood Park and the library, residents say the best part of living in Tri-West is the proximity to shops and restaurants. "Tri-West is in the center of all of West Hollywood's main events such as the Halloween Carnaval, Gay Pride Parade and AIDS Walk," said resident Larry Block.
[hr_dotted]
West Hollywood North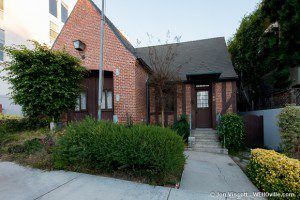 West Hollywood North is "a microcosm of the entire city," said its neighborhood association vice president Lynn Hoopingarner. "… Where else would you see a Russian lady wearing a babushka walking beside a flaming queen?"
Explore West Hollywood North here
[hr_dotted]
West Hollywood Heights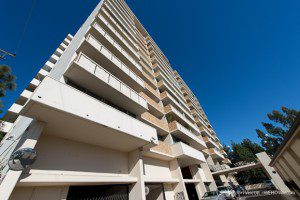 It's the place to live for the best view in the city. WeHo's smallest neighborhood sits north of the Sunset Strip, and formed in 2007 to fight off the Centrum Sunset project.
Explore West Hollywood Heights here
[hr_dotted]
Center City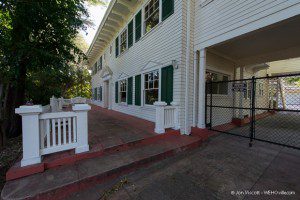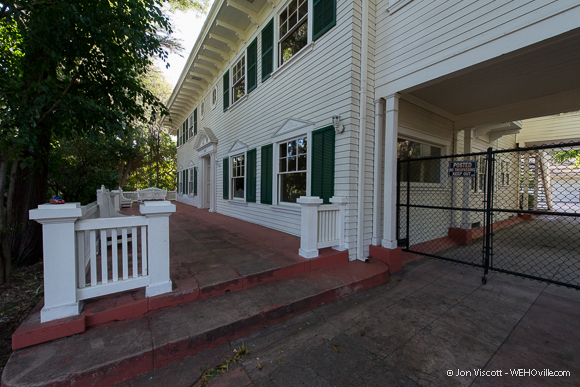 Home to one-fifth of WeHo's population, Center City boasts some of the largest, most historic apartment buildings in the city, and some of its most beautiful architecture.
[hr_dotted]
Eastside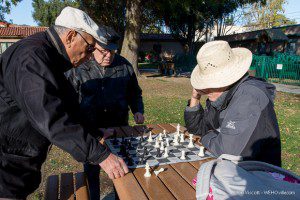 With a large Russian population, the Eastside has a different feel that other parts of the city. Life moves at a slower pace, and family plays a much more significant role.