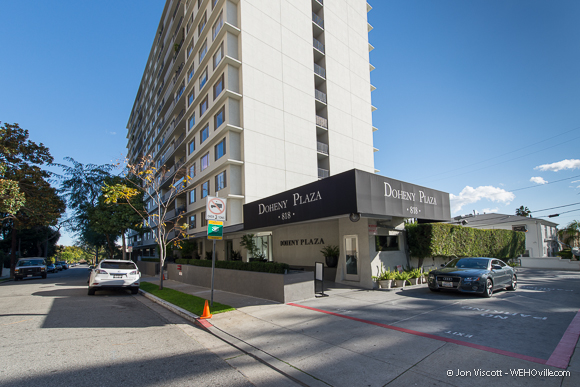 The best known and most historic of the neighborhoods, Norma Triangle (which actually is a bit rectangular) covers the area north of Santa Monica Boulevard and south of Sunset Boulevard between Doheny Drive and San Vicente Boulevard.
Legend has it that the silent movie star Norma Talmadge had a film studio in the area and the homes were originally dressing rooms for the stars after whom she named the streets (Cynthia Street, Lloyd Place, Dicks Street, Phyllis Street, Keith Avenue, etc).
However, historians say the homes in the area were built for the people who worked for the streetcar company, Los Angeles Pacific Railway, which had a depot where the Pacific Design Center now stands. Those historians say the streets were named after children and friends of Moses Sherman, who founded the area (West Hollywood's original name was Sherman).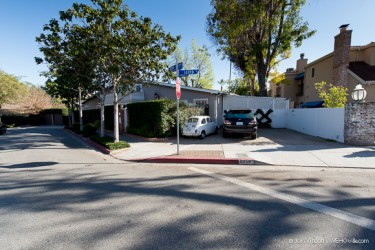 The tiny streets just north of Pavilions are filled with single-family bungalows dating to the 1910s and 1920s which, despite their petite size, now fetch some hefty prices — $900,000 to $1.1 million isn't unusual.
Having the narrowest, easiest-to-get-lost-in streets creates a strong sense of community. "We are a very close knit group of people," said Frances Diaz, head of the area's neighborhood watch. "We're a wonderfully eclectic group of people. Many of us have been here for decades. We have a fantastic pride of ownership here in Norma Triangle. You really get a sense of that during our National Night Out party every August."
Diaz believes having some of the city's best restaurants and clubs within short walking distance is a major perk of the neighborhood, whose southern border is Boystown. A convenient post office, grocery store and hardware store are also pluses. "Everything I need is practically in my backyard," Diaz said. "Why would I want to be anyplace else?"
Amenities:
Pavillions
The grocery store with the friendliest staff in the world, anchors the south end of this neighborhood.
Boystown
For those looking for a gay old time, is only a short walk south to Santa Monica Boulevard from this neighborhood, which means party boys can avoid drunk driving tickets.
West Hollywood Elementary
The only public elementary school in WeHo, located at 970 North Hammond St. near Harratt.