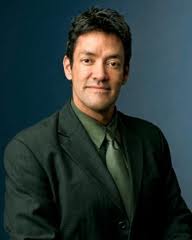 The Los Angeles County district attorney's office has denied rumors circulating among city politicians that it has dropped its inquiry of West Hollywood Councilmember John Duran for alleged misuse of his city-issued credit card.
"We have announced no decision, and the matter remains under review at this time," DA spokeswoman Sandi Gibbons said Thursday (Jan. 17). "I do not anticipate anything will be happening this week."
The district attorney's office began an inquiry in March 2011 into alleged misuse of city credit cards by West Hollywood city employees. Duran was being investigated for his use of a city credit card to pay for 128 meals over three years with a total price of about $7,000.
A prominent West Hollywood city official told WEHOville recently that the DA's office had decided to discontinue investigation of the allegations and had conveyed that decision to West Hollywood City Attorney Mike Jenkins in mid-December. That has sparked a buzz among local political figures.
Repeated calls to Jenkins' office, and to Duran were not returned. The city clerk has not responded to repeated inquiries by WEHOville regarding this matter.