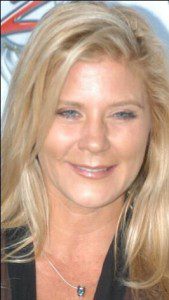 Ginger Lynn (Dec. 6, 2000). Ginger Lynn Allen, 50, was a nude model for Penthouse whose first adult film was  "Surrender in Paradise" (1983).  Blonde, with a "girl next door" look and a dirty mouth, she became an industry star and was inducted into the XRCO and AVN halls of fame. AVN lists her as No. 7 on its list of the 50 greatest porn stars of all time. Notable films have included "Torn" (1999), "White Lightning" (2000) and "New Wave Hookers 6" (2000) and later films with unpublishable titles co-starring young porn star James Deen. Lynn, as Ginger Allen, also had small parts in some non-adult films, including "Young Guns II," which co-starred her former boyfriend, Emilio Estevez. She dated actor Charlie Sheen for two years and was in a lengthy relationship with Ralph Garman, the actor who played Derek Newcastle as host of "The Joe Schmo Show." Convicted in 1991 of federal tax evasion, Lynn spent four and a half months in prison and she spent time in rehab to cope with a cocaine addiction. She now lives in Woodland Hills and has a son, 16, with porn producer Steve Hirsch. A measure of her continuing popularity is the price she got in an online auction for a pair of her panties — $1,025.
[hr_dotted]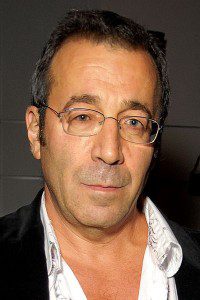 John Stagliano (Mar. 22, 2012). Stagliano, 61, got his start dancing with the Chippendales in 1979. In 1983, he produced "Bouncing Buns," his first adult movie and in 1989 founded Evil Angel, a company named after a porn magazine he produced when he was 30, to sell his films. "Dance Fire" (1988), Evil Angel's first film, starred Stagliano himself. In 1989 he launched his popular "Buttman" series of films, which focused on female buttocks. Stagliano became known as "Buttman." Stagliano was the subject of a major trial on federal obscenity charges, which were dismissed in 2010. Today he is married to former porn star Tricia Devereaux and is a major backer of the Cato Institute and the Reason Foundation, both libertarian think tanks.
[hr_dotted]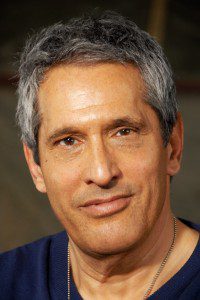 Herschel Savage (Dec. 6, 2000). Savage, 60, was born Herschel Cohen and studied acting in New York. He was a star in what is known as the "Golden Age of Porn" in the 1970s and 1980s, appearing in the classic "Debbie Does Dallas" (1978). Other major films include "Expose Me Now" (1982) and "Rambone Does Hollywood" (1986). After briefly leaving the industry, he returned in 1997. He has appeared on "Family Business," the reality TV show and on stage in a 2006 performance of Neil Simon's "The Prisoner of Second Avenue" in Santa Monica. Savage is a member of the XRCO and AVN halls of fame.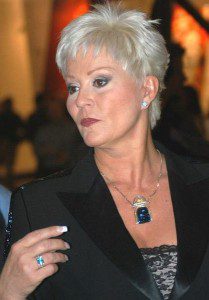 Seka (Apr. 26, 1999). Seka, 59, was born Dorothea Patton and was a beauty pageant winner in her native Virginia.  Her second husband convinced her to run several adult bookstores there. She shot her first porn short film in Baltimore and then moved to Los Angeles, performing as "Sweet Alice" and "Linda Grasser" before adopting "Seka" as a screen name. Her 200 adult videos include "Rocking With Seka" (1980), "Inside Seka" (1980), "Exhausted: John C. Holmes, the Real Story" (1981) and "Desperately Seeking Seka" (2002). She is the subject of a documentary, "Desperately Seeking Seka," by Swedish filmmakers Christian Hallman and Magnus Paulsson. Seka is a member of the both the AVN and XRCO halls of fame.
[hr_dotted]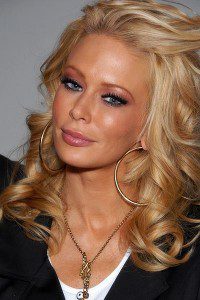 Jenna Jameson (Apr. 17, 2003). Jameson, 41, is known as "The Queen of Porn." She was born Jenna Marie Massoli in Las Vegas and began her erotic film career in 1993 with a softcore film. She then appeared in the more explicit "Up and Cummers 10" (1994) and "Up and Cummers 11." "Blue Movie" (1995), was her first big hit, winning several AVN Awards and helping boost her career to the point where she was making a reputed $60,000 for a day and a half of filming and as much as $25,000 a night dancing. Jameson became a pop culture figure, appearing on various reality and interview shows. In 2000, she formed her own production company, ClubJenna, which operated sex websites and produced sex videos. Her autobiography, "How to Make Love Like a Porn Star: A Cautionary Tale," was published in 2004 and spent six weeks on The New York Times Best Seller list. Jameson has declared that she will no longer perform, although she continues to run ClubJenna, whose revenues are said to be in the tens of millions of dollars and which was purchased by Playboy in 2006. She also has licensed her name and image to producers of sex toys, guitars and other items including lingerie and footwear sold in stores such as Saks and has appeared in ads for Adidas. Jameson famously endorsed Mitt Romney for president in 2012, telling CBS News "When you're rich, you want a Republican in office."
[hr_dotted]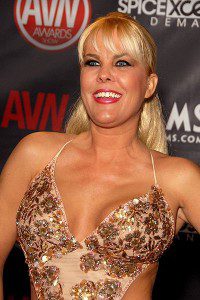 Sunset Thomas (June 20, 2002). Sunset Thomas, 40, is the stage name of Diane Thomas, another member of AVN's and XRCO's porn halls of fame. Thomas got her start in the business when she was 18, performing with her then-husband Zach in "Mr. Peeper's 25th Anniversary." For Thomas, the adult business is truly a family affair. Her niece is porn star Sunrise Adams, and her current husband, Kent Wallace, is her publicist and has appeared with her in "Sin City Mom," a reality TV show. Thomas also has worked as a prostitute at the Moonlight Bunny Ranch in Nevada, where she was featured on an HBO show titled "Cathouse."
[hr_dotted]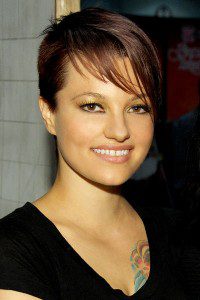 Belladonna (Mar. 22, 2012). Belladonna, 32, already has retired as a performer from an industry where she got her start at 18 in the film "Real Sex Magazine." Raised as a Mormon, she worked at Victoria's Secret, Sears and Subway before getting into the adult film industry because it paid well. She since has appeared in more than 300 films, with some in the early days featuring extreme scenes. Among those whose titles WEHOville is willing to publish are "Fetish Fanatic," "No Warning" and "Girl Train." Famed porn director John Stagliano described her as "a woman with the most incredible sexual abilities I've ever seen." Belladonna and her husband, Aiden Kelly, now produce films under their Belladonna Entertainment and Deadly Nightshade Productions labels. In 2011, she was inducted into the AVN Hall of Fame. See the other porn list