Either we have a thing for Zara or it's one of the city's favorite brands. More than one-third of the people we've stopped to photograph in WeHo are wearing at least one item from the Spanish retailer, which was dubbed "the world's largest fashion retailer" by the New York Times in 2012. Here, three stylish specimens on Robertson Boulevard show how well Zara blends with higher-end accessories.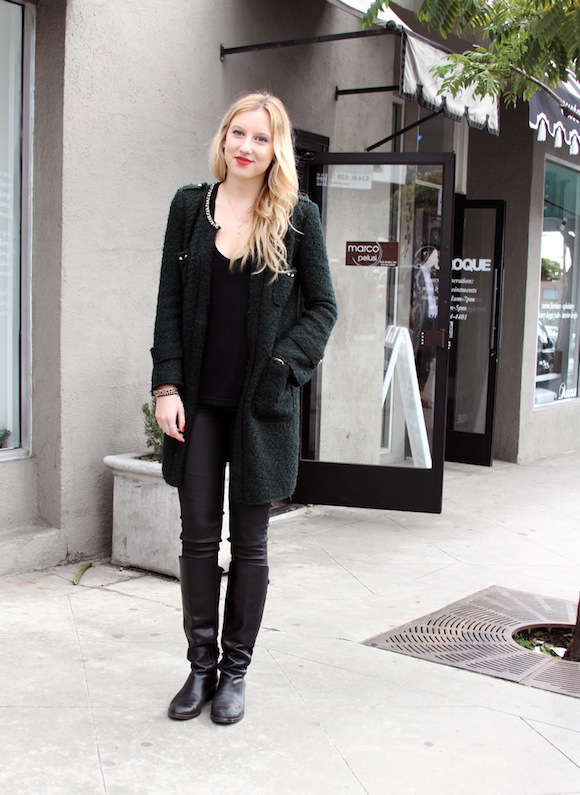 Sandra, Blogger
We spotted WeHo-based style/travel blogger Sandra, 22, of SavvySandy.com, chatting with Sam, below, outside Addiction Nouvelle Lingerie about their mutual love of fashion. "I love fashion because you can express who you are through your clothes," she said. And it showed: She paired her Zara tweed coat and Zara pants with Cole Haan boots, Dior sunglasses, a Michael Kors watch and bracelets from J.Crew.
[hr_dotted]

Sam Chan, Real Estate Broker
Chan, 22, who works at Keller Williams Realty on Sunset Boulevard, looked incredibly sharp in his Zara blazer. His secret? Luxury accessories, including patent leather Tom Ford loafers, a vintage Chanel bag and a Tag Heuer watch.
[hr_dotted]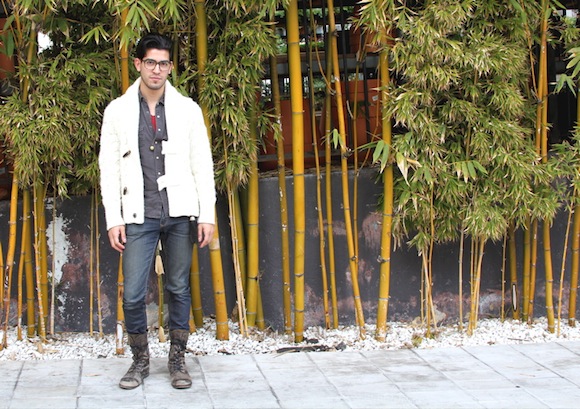 Aaron, Artist
We ran into Aaron, a 27-year-old Silverlake resident and artist who works with fashion and sculpture, while he was running an errand in WeHo. He epitomized winter style in L.A. with his Zara fisherman-style cardigan and basics from H&M and Topman, as well as AllSaints boots and L.A. Eyeworks glasses.
Want more StreetWalker? Click here.