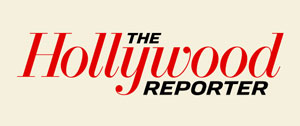 The Hollywood Reporter published its first-ever "Power Lunch Issue" today (Jan. 23), and three WeHo heavyweights made the top 25 list: Soho House, Cecconi's and Chateau Marmont.
THR surveyed more than 100 of the most influential names in the entertainment business, including CEOs, producers, agents, manager and lawyers, to see where the "power" likes to go.
To our dismay, our favorite little cafe, Joey's, didn't make the cut.
But Soho House did. In fact, it was the first one listed. Despite being only about three years old, it has already "ascended to the top of the food chain," THR reported.
Soho House was first founded in London in 1995 as a private members' club. The West Hollywood version is known for its impressive views of Los Angeles as it takes up the top two stories of the 14-story 9200 Sunset building.
"The admission process is notoriously strict, opaque and pricey (membership begins at $1,800). Rubbernecks need not apply," THR reported.
Chateau Marmont (technically one number off from having an official WeHo address, but we've adopted it) is the "go-to spot for clients who avoid paparazzi," the Reporter article reported.
"Agents, managers and boldfaces (including Lohan, her ban lifted for now) bask in its simulacrum of classic Hollywood, as meticulously rendered as chef Carolynn Spence's bourguignonne adorning her aged strip steak and fries," they added.
Finally, Cecconi's scored a spot on the list. Its location formerly housed Morton's, which was the hotspot for many power lunches in the past, and where the Vanity Fair Oscar Party was hosted for years.
"Cecconi's continues the industry association with a clientele heavy on CAA agents from Century City, salted with celebrities and West Hollywood townies," THR reported.
We're curious. What do you think The Hollywood Reporter missed?