On any given day, West Hollywood is alive with neon accessories. We spotted a variety of color, from electric blue pants to vibrant peach shoes, during our brunch-time stroll down Santa Monica Boulevard.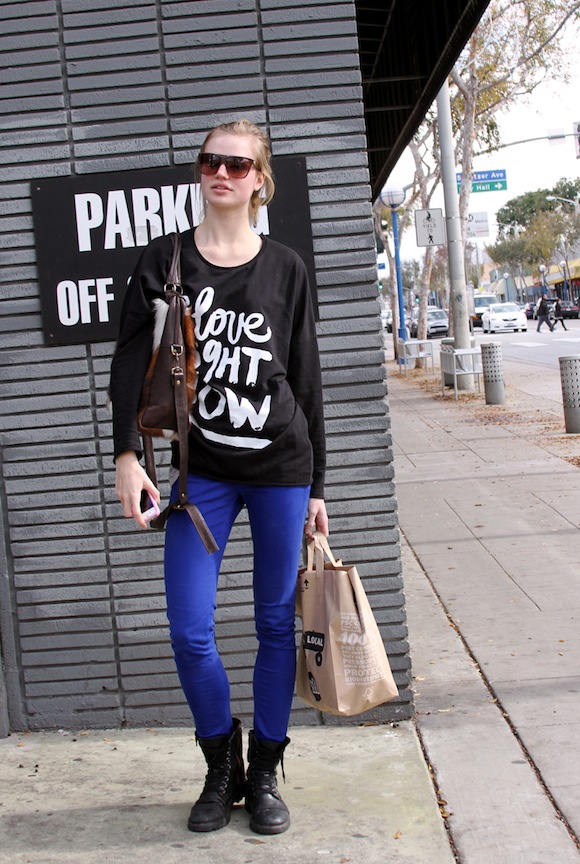 Milou Gort, Model
As soon as we saw Milou walking down the street, we suspected she was a fashion model — and we were right! In town on assignment, she's originally from Amsterdam but lives in London. We love how she paired her bright blue Rag & Bone jeans with a neutral black-and-white T-shirt and an animal-print bag.
[hr_dotted]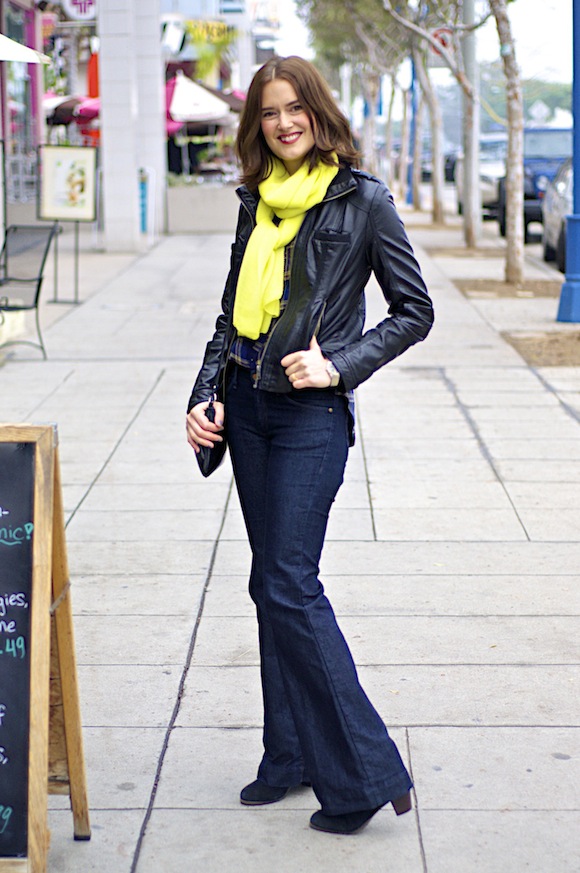 Photo by John Highsmith
This neon yellow scarf truly made Jen's outfit pop, especially since it complemented her plaid shirt. A New York native, Jen lives in West Hollywood and can be seen regularly on TV as well as in comedy improv shows in town. Some of her favorite clothing finds are from J.Crew, Old Navy and the West Hollywood Target.
[hr_dotted]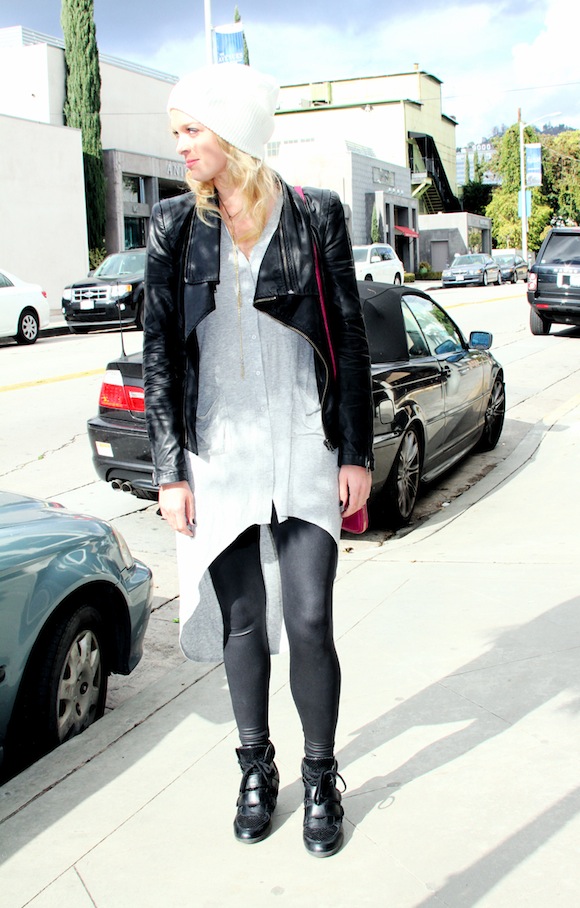 Victoria, Fashion Designer
We saw Victoria, 28, while she was walking up Robertson to the Abbey with friends. A Silverlake-based fashion designer for kids, she had the indie-chic look down pat with her Luna B. hot pink purse, ShopAkira jacket, Tart tunic, American Apparel leggings and GoJane wedge sneakers.
[hr_dotted]
Neon Running Shoes
Whether you're at the 24 Hour Fitness on Santa Monica Boulevard or in line at Basix, you're bound to see a pair of neon running shoes like these bright peach or fluorescent green ones. Jordan, owner of the peach pair, wears hers to work out in Runyon Canyon.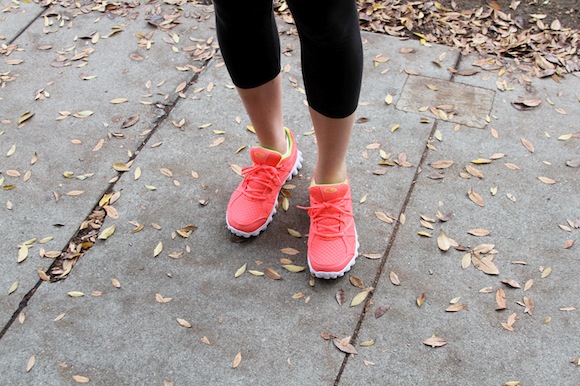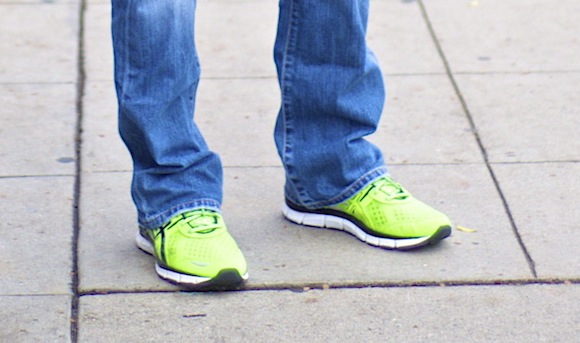 Photo by John Highsmith
Want more StreetWalker? Click

here

.