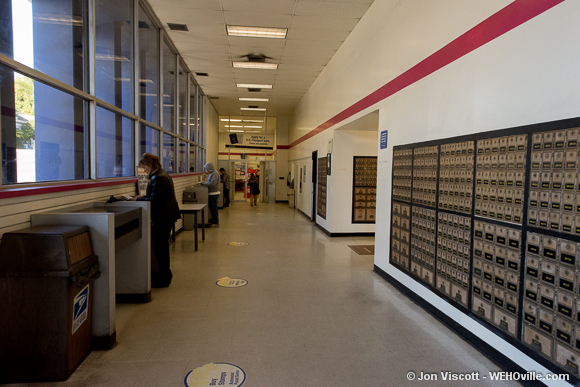 The U.S. Postal Service (USPS) announced today that it has approved the relocation of the West Hollywood Branch Post Office, located at 820 N. San Vicente Blvd. at Santa Monica, to a yet-to-be-determined location within West Hollywood and as close to the current site as possible.
A date for the move has not been determined. There will be no change in West Hollywood post office box numbers or ZIP codes.
About three dozen people attended a meeting in West Hollywood Park Auditorium on Nov. 16 to hear USPS public information officer Richard Maher detail the service's dire financial situation and a probable move of the Boystown station.
Some people who attended the November meeting were upset, saying they liked the location and found it easier to stop in as part of their errands.
The Boystown move is part of a national response to financial problems for the Postal Service, which has lost more than $35 billion in the past five years due to a decrease in mail volume, failure of Congress to pass comprehensive postal legislation and other economic factors, according to Maher.
The decision may be appealed for 15 days. Appeals can be sent to:
Vice President, Facilities 
Facilities Implementation, 
1300 Evans Ave., Ste. 200, 
San Francisco CA. 94188-0200.