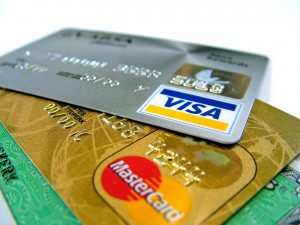 The West Hollywood City Council, embroiled in a loud debate in 2011 over allegations of improper use of city expense accounts by council members and their assistants, has quietly reimbursed the city for credit card expenses.
The reimbursement, revealed in an Oct. 26 letter from City Attorney Mike Jenkins to LA County Deputy District Attorney David Demerjian, was disclosed Monday after WEHOville petitioned the city for release of the letter.
In his letter, Jenkins does not admit that council members were guilty of violating state and city laws regarding abuse of public funds. "Councilmembers have voluntarily reimbursed the City for credit card expenditures that could have been perceived as inconsistent with the City's AB 1234 policy," Jenkins wrote.
He later added, "The Councilmembers made these reimbursements to demonstrate their commitment to the highest standards of ethics in local government, even if they were technically not required to do so by law."
When reached for comment, Jenkins reiterated that the reimbursements were made "to erase any doubt whatever and to give assurance to the public and the DA that they are committed to high ethical standards."
The amounts repaid, in order of size, were $4,623.68 by John Duran, $875.57 by John Heilman, $190.18 by Abbe Land and $134.48 by John D'Amico. Mayor Jeffrey Prang was not accused of misusing his card and made no repayments.
According to Jenkins, state law allows elected officials to be reimbursed their "actual and necessary" expenses, a phrase that has little case law to define it. "The law in this area is not clear and interpretations of the law vary," he said.
That's one reason Jenkins has been working with City Manager Paul Arevalo and Director of Finance David Wilson on a project to revise the city's policies regarding use of credit cards and expense reimbursements.
"Our objective has been to generally update and tighten up the policies, provide for clearer lines of authority and accountability and make sure the applicable rules are clear and understandable. We are nearing completion of the project," Arevalo said.
Allegations of credit card misuse arose in March 2011 when WeHo resident Ed Buck obtained documents showing city employees had used city credit cards to dine at some of West Hollywood's most expensive restaurants, such as Cecconi's and SoHo House, and to buy Gelson's gift cards and Montblanc pens. Records obtained from the city by Buck showed city officials used the cards to entertain major real estate interests, including Richard Weintraub, the developer behind the Sunset Doheny Hotel, and Steve Afriat, a lobbyist who frequently represents developers and has managed election campaigns for council members Heilman, Land, Duran and Prang.
Jenkins also said in his letter to Demerjian that the city was "crafting revisions" to its expense reimbursement policy. The DA's office completed its investigation regarding the city around May of last year, but continues an inquiry of council member Duran for possible abuse of city funds. That inquiry is ongoing.
When asked why his office didn't disclose the expense account reimbursements to the public, Jenkins did not comment.