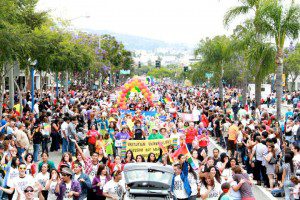 LA Pride is asking for nominations for "community honorees" to be featured in the 2013 parade and celebration, set for June 7-9 in West Hollywood.
Past honorees include Chaz Bono, television host Jane Velez-Mitchell, the Gay Straight Alliance Network, Phil Wilson of the Black AIDS Institute and California Assembly Speaker John Perez.
Click here for an online nomination form. The deadline for nominations is 5 p.m. on Feb. 15.