Our eyes were on argyle recently as this winter trend made its way through the streets of WeHo in sweater form. What do you think: preppy or pretty cool?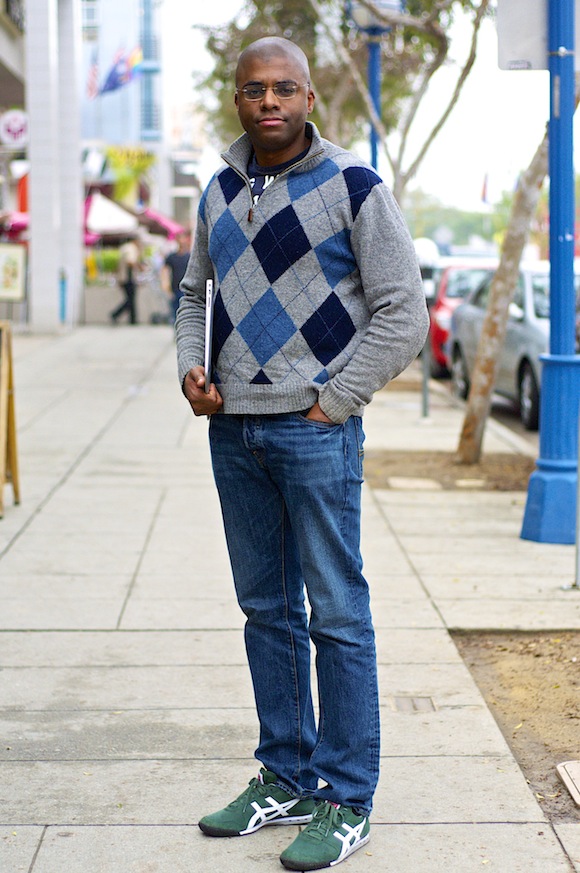 Photo by John Highsmith
Jonathan Nurse, Lobbyist
We first saw argyle on Jonathan, who comes to WeHo every two years on vacation from Washington, D.C., where he is a medical research lobbyist. We liked how he added a twist to his otherwise conservative outfit by pairing his blue J.Crew argyle sweater with green Onitsuka Tiger by Asics sneakers.
 [hr_dotted]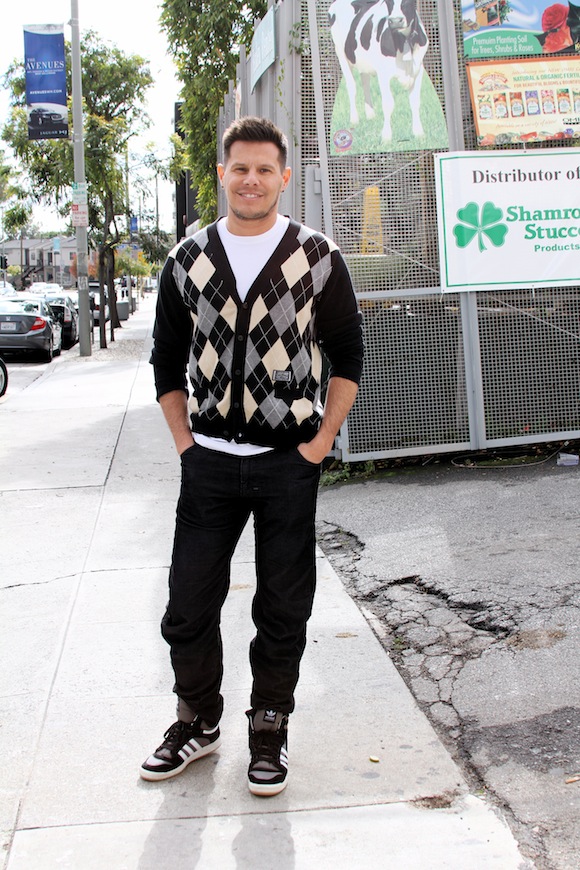 Silvio Horta, Executive Producer
We thought "Ugly Betty" head writer/executive producer and WeHo resident Horta, 38, looked pretty cool leaving brunch at Cecconi's recently in this argyle cardigan from Colette in Paris. He paired it with a plain white T-shirt, black jeans and matching Adidas sneakers for a simple but stylish ensemble.
Want more StreetWalker? Click here.