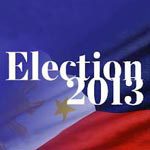 Students of West Hollywood College Preparatory School (WHCP) will moderate a "challengers debate" with candidates for the West Hollywood City Council on Wednesday, Feb. 20.
Candidates Sam Borelli, Nick Garzilli, Christopher Landavazo, Steve Martin and Rusty Wiggs will be participating. Incumbents Jeffrey Prang and John Duran cannot attend due to their work schedules, according to debate organizer Guy Lande, who teaches U.S. government and history at WHCP.
Middle and high school students in U.S. government and history classes have been researching West Hollywood policies and community issues, and the candidate biographies. The event will run from 4 p.m. to 5:30 p.m.
The school is asking those who want to attend to RSVP with Uri-Guy Lande at guy.lande@gmail.com, or call (323) 640-1568 by Monday, Feb. 18.
Parking will be available at the corner of Crescent Heights and Fountain. WHCP is located at 1317 N. Crescent Height Blvd. The event will be held in Sapper Hall.