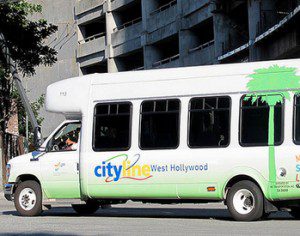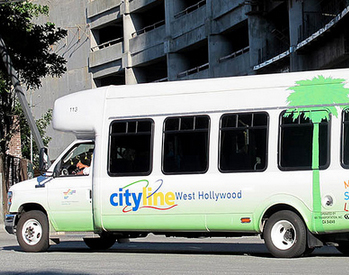 In celebration of a new Cityline bus route, the city is proclaiming Friday, March 1, 2013 (the day the line becomes available) as "Cityline Day," and will make the announcement on Tuesday (Feb. 19).
Cityline is WeHo's own shuttle bus, and an alternative to the Metro bus system.
The proclamation will be made at the Auto Court of the West Hollywood Library, at 5:30 p.m., and will include remarks from city council members.
According to the announcement, maps will be easier to understand. There is no longer an "A" and a "B" route, as all buses go to the same places. The shuttles on the new route will come more often — about every 30 minutes in most cases. There are new signs that tell riders which direction the stop serves. And Cityline is now free.
Stops include near the West Hollywood Library, Cedars Sinai Medical Center, the parks, West Hollywood City Hall, the post offices, and other major commercial areas in the city.
All shuttles are ADA accessible.
Cityline operates Monday through Saturday, 9 a.m. to 6 p.m., and does not run on major holidays.
For a list of the relocated, and discontinued stops, click here.
For a map of the routes, see below.
[scribd id=125704404 key=key-1xyo90gi9dgeem496cv8 mode=scroll]