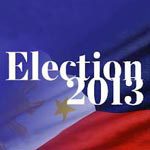 A Beverly Hills developer has contributed $2,500 to the committee established to fight a proposal to limit West Hollywood City Council member term limits that will be on the March 5 ballot.
The development company, Townscape Management, has acquired 8899 Beverly Boulevard, an 85,000 square foot building between Robertson and Doheny, which was built in 1962 and designed by modernist architect Richard Dorman. The building, known as the Los Angeles Design Center and the former home to ICM, the talent agency, is known for its distinctive balconies. Townscape has said it plans to renovate the building, leading some to believe it may make it a "mixed-use" property, combining condos and business offices. Last year Townscape bought a retail strip mall on Sunset and Crescent Heights boulevards.
With the Townscape donation, West Hollywood Voters for Choice – No on C, has raised $14,000 to fight the proposal, dubbed Measure C, to limit future council members to a maximum of three four-year terms. Only two of the donors to the anti-term limits campaign, Sunset Towers Hotel and Councilmember Abbe Land, are based in West Hollywood. The others all represent real estate developers and their associates from outside the city.
Measure C is opposed by all current City Council members except John D'Amico, who was elected to the council in 2011. The others have served terms ranging from 28 years, for John Heilman, to 11 years, for John Duran. Challengers Sam Borelli, Christopher Landavazo and Steve Martin support term limits
West Hollywood 2013 – Yes on C, the committee campaigning for term limits, has raised $3,314 in cash, all from West Hollywood residents. It has received $6,200 in non-monetary contributions, including $600 in banner advertising from Lucas John Junkin, owner of WeHo Confidential, and $5,600 in labor by the California Term Limits PAC, which provided workers to help West Hollywood residents garner the 2,344 signatures required to force the City Council to put the measure on the March ballot.
Townscape's partners are Tyler Siegel and John Irwin. Siegel has made the maximum individual donation of $500 to the campaign of incumbent John Duran, as has his mother, Georgianne Siegel of Dallas. Irwin has donated $500 to Duran and incumbent Mayor Jeffrey Prang. Committees such as those established to support and oppose Measure C are allowed to solicit contributions in excess of the $500 limit.