Vests, jackets, boots … West Hollywood really can't get enough black leather, can it? Of course, black is the new black — again — which means these WeHo ramblers are officially fashion forward with their black biker-inspired pieces.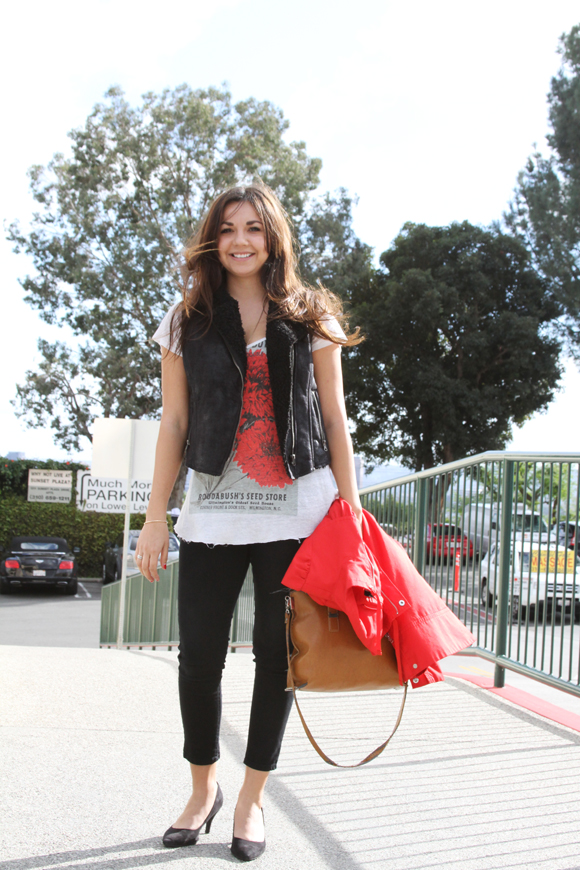 (Image by Steve Rousseau) 
Andrea Peraza, Stylist's Assistant
Las Vegas native/WeHo resident Peraza, 24, made this heavy black suede/faux fur vest look positively light by pairing it with a thin T-shirt, bright red details (her T-shirt and trench coat), cropped pants and feminine heels. Almost every item she's wearing came from Forever 21 or H&M, proving you don't have to be rich to look like a million bucks. (Of course, it helps if you smile.)
[hr_dotted]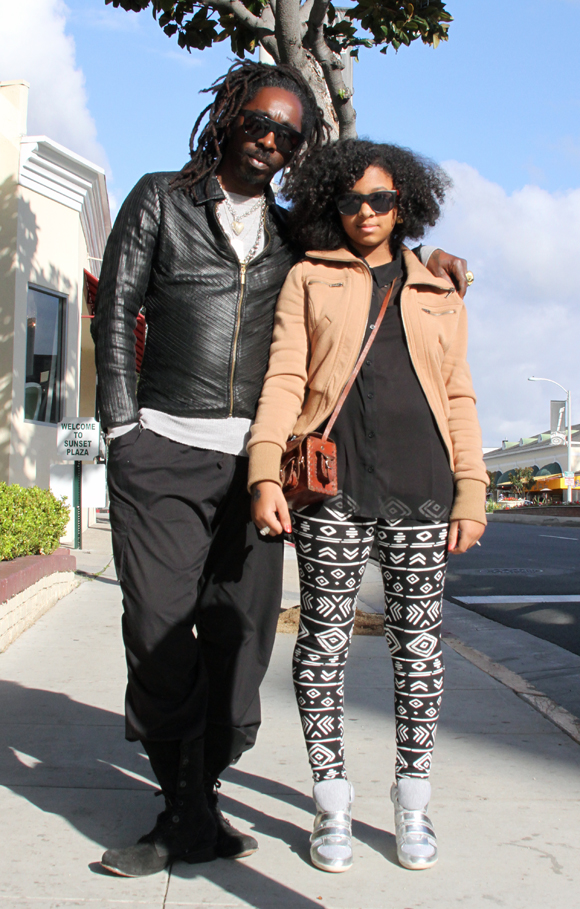 (Image by Steve Rousseau)
Eve Kemp, Painter
Kemp — an artist and the "Creative Force" behind Haus of Eve — can typically be found at his studio in downtown L.A., but we saw him feeding a meter just outside Sunset Plaza with his equally stylish daughter, Paloma. A self-described "undercover designer," he is sporting a chic leather moto jacket (from where, he did not recall) with black sweatpants and boots he picked up in Italy.
[hr_dotted]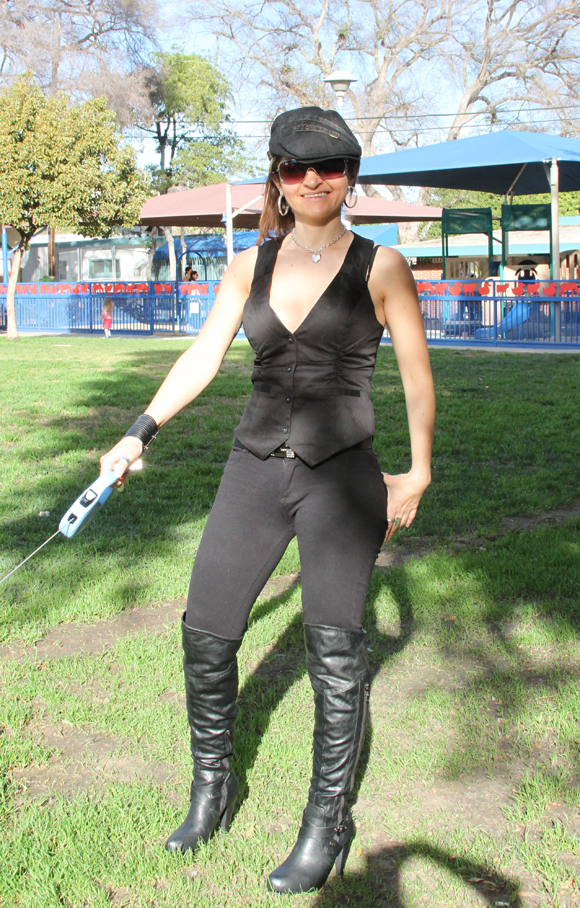 Germania Egas, Macy's Employee
Egas, 32, was getting a quick breath of fresh air with her dog near West Hollywood Park, dressed head to toe in black with a biker-inspired hat and black leather Guess boots. Originally from Ecuador, she lives in the Valley and works in Thousand Oaks. But on Super Bowl Sunday, she was headed to the Abbey — and in store for a raucous crowd!