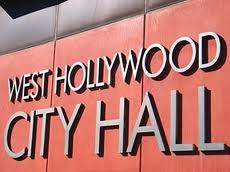 The West Hollywood City Council approved an agreement with the Jewish Free Loan Association to administer a loan program for residents at risk of being evicted from their apartments during its Tuesday night meeting.
The 100-year-old JFLA will administer $25,000 in interest-free rental-assistance loans to people who can prove they are West Hollywood residents and demonstrate the imminent financial need.
Since 2009, the city has been providing grants to residents needing money to stay in their apartments, but is now switching to this loan program since more people will benefit as the repaid money will be funneled back into the program.
Councilmember John Heilman said it costs the city far more to help people after they've become homeless than it does to help before losing their apartments.
Councilmember John Duran praised the JFLA for having a 99 percent repayment rate on its loans. He said JFLA will not charge the city any administrative costs for running this rental assistance loan program, thus leaving more money for residents in the program.
"We're helping our own with this program," said Duran. "It's a good program."