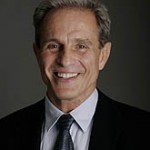 An organization that calls itself "Social Compassion in Legislation for Animals" is the latest political action committee to step into the West Hollywood City Council race. The group's Animal PAC has donated $6,400 to the campaigns of council incumbents John Duran and Jeffrey Prang, with half of that amount going to each.
A political campaign finance website maintained by the California Secretary of State shows the PAC gives a Sacramento address. However its telephone number is that of Miller & Olson, a law firm whose principals, Russell H. Miller and Rebecca J. Olson, specialize in campaign law and campaign finance. The PAC has not yet filed with the Secretary of State a report indicating a source of funds in 2013. However, other documents filed indicate that it was created last year and had amassed $58,270 in contributions. It spent $24,799 in 2012. Relatively minor amounts of that went to the campaigns of Bob Blumenfield, Betsy Butler, Mike Gatto, Adrin Nazarian and John Perez for the California Assembly, Jose Solorio for a 2014 state Senate race, Mike Fuer for the 2013 Los Angeles city attorney campaign, and Betty Yee for a 2014 race for state Controller. Most of the money went to Miller & Olson and Renee Hatchwell, a campaign consultant.
The largest contribution by far was $55,010 by Edward Buck. Buck, a former model and owner of an insurance company, has been active in a number of West Hollywood movements, including the successful campaign by local residents to stop the city's efforts to build housing for senior citizens in Laurel Park, which is home to the historic Tara house, and a successful push for the council to adopt a ban on the sale of clothing made from fur.
To date, four PACs or special committees have been formed to raise money to support incumbent candidates Duran and Prang and support or oppose Measure C, which would bar future council members from serving more than three four-year terms. The majority of money raised by those organizations, which aren't limited in the amount of money they can raise, has been donated by real estate interests from outside West Hollywood. The West Hollywood Chamber of Commerce PAC, which has long been in existence, had donated $5,000 to the Duran campaign.