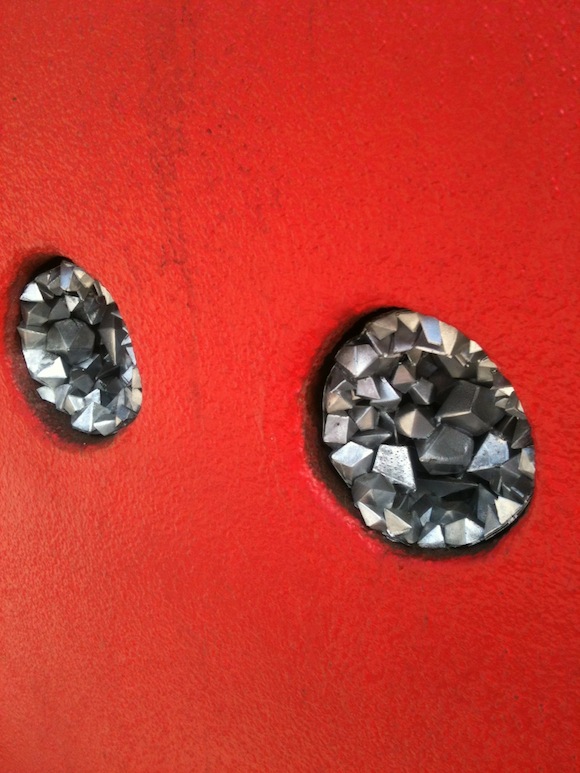 When most people think of street art they conjure up a witty, gritty Banksy spray-paint stencil or a graphic glue-down poster by Shepard Fairey.
But street art, which has a strong presence in the Los Angeles area (West Hollywood is no exception), doesn't have to be political or subversive, it can also be whimsical.
I happened across one example in WeHo, an "Urban Geode" by street artist "A Common Name."
Appearing in the nooks and crannies of buildings, these geodes look like crystalline crust emerging from a missing brick or open vent. The ones I found were "growing" out of the underfloor ventilation openings of a restaurant.
Made of cut, folded, painted and treated paper, these pieces portray a rare natural event, one that is by definition hidden. Geodes form in hiding and are revealed only when a rock (or in this case a building) is broken, cut, cracked or otherwise opened.
These geodes make viewers wonder, for a moment, "just what is behind the surface of our walls?"
Are they entirely filled with these formations? And what within the walls could cause such beautiful things to grow?
A charming thought.
To see a map of geode locations, including the one here in West Hollywood (8782 Sunset Boulevard at Palm) visit http://acommonname.com/street-art-project/.