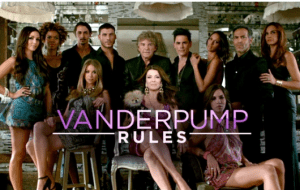 As a psychotherapist for the past 20 years in West Hollywood, with an office just a few blocks from the fabulous and now famous Sur restaurant, I've seen quite a few examples of human behavior – both good and bad. Working with individuals and couples for this long, one gets a sense of the kinds of thinking and behavior that will help improve your life – and that will take it down into the dumps.
One also gets that sense from watching the feats and foibles of the staff at Sur on "Vanderpump Rules," the Bravo reality TV series, which offers a lesson for all of us in how to manage our lives – or not, as the case may be. Although therapists are trained not to really give advice, but to help our clients discover their own solutions to their problems, in the interest of brevity, I'm going to offer some "new rules" that the Sur servers and bartenders could follow if they really want (as Lisa Vanderpump might say) to "get on" in life:
1.  Know the Difference Between Impulse and Action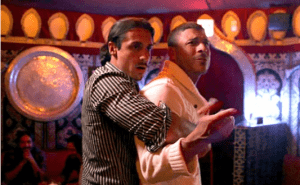 Clearly, one should not act on every impulse. Whether Jax Taylor actually slept with some "porn star" in Vegas and got her pregnant or not, there are some lessons here: First, if he was with Stassi Schroeder, no porn star in the world is worth risking a two-year relationship for, no matter how much he was attracted to her (unless he and Stassi had some kind of "non-monogamy agreement").
Second, even if he did sleep with her, where was the role of safer sex? I know HIV is not as much of a concern, rightly or wrongly, for straight people as it is for gay men, but still – if not to prevent HIV or other STDs, at least to prevent pregnancy, use a condom or at the very least have a discussion about birth control.
I've worked with women in therapy who have had abortions, and it's not a fun or casual thing. They have all described it to me as an emotionally difficult and physically stressful experience that is not to be taken lightly, and therefore diligence about pregnancy prevention has to be a high priority in heterosexual sex.
But Jax isn't the only one acting on impulse – Stassi pulled Katie Maloney's hair in Vegas in the fight, many people were throwing drinks (which at Vegas prices is wasteful, in addition to being rather "ghetto bitch" of everyone, including the guys) and while we're talking about multiple-guy impulsive, primitive behavior, let's talk about the shirtless almost-fight (the one Lisa colorfully called "fisticuffs") in the Vegas parking lot.
Everybody just learn the rule that there is plenty of time to think in the milliseconds between impulse and action. Everybody just CHILL. Acting on impulse can get you saying things you can't ever take back, get you fired, get you hurt, or hurt someone else in a way that will mess up your financial and legal life for years to come.
2.  Manage Your Life for the Long Term, Not the Short Term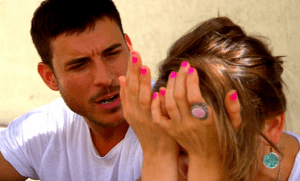 I'm in my 40's, but I've been around West Hollywood since I was 20. I know what it's like for 20-somethings: drama, drama, drama. But being older now, my advice to the cast would be to take a step back and think about the long term.
Sure, working when you're young as an actor and model in Los Angeles (I've been there) is fun, but even then you have to realize that looks fade and so do certain opportunities that go to the next generation. Stassi clearly comes from a wealthy family who would probably at least partially support her indefinitely (especially given her penchant for manipulation), but the other cast not so much.
They rely on "extra shifts to make ends meet" and all this distraction with a lot of relationship/sex/friendship drama puts the emphasis on short-term conflict rather than long-term self-development.
My advice to most of them would be to take all that time they spend bickering with one another, and ask to sit down with Lisa and her husband Ken and DRILL them with questions about business skills, lessons learned and mentoring – so that eventually they, too, can OWN the restaurant, instead of just serving at it. Keep your eye on the prize.
The $600 worth of Cristal that Jax had hidden away (only for Stassi to drink in revenge) should have been sent to Jax's business connections as gifts for networking and mentoring so he can make himself look good to potential employers for "real jobs." The time will come when no one will care how he really looks.
What none of our cast realizes – and us older folks do – is that the 20's drama fades into the 30s and 40s faster than you can say Robertson Boulevard.
3.  Grow Up and Make Responsible Choices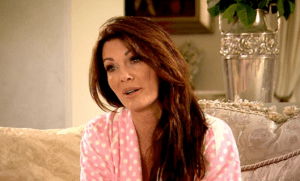 If you listen to the dialogue, you hear a lot of wise words from the ever-elegant Lisa (especially in the big "staff meeting" scene) about how the cast needs to "grow up." I couldn't agree more. The rule here? Make responsible choices.
Jax shouldn't have slept with the porn star (if he even did). Jax shouldn't have crashed Stassi's party in Vegas. Kristen Doute shouldn't have confronted Tom Sandoval's ex on the photo shoot. Frank Herlihy shouldn't have taken advantage of Stassi, or threatened the customer at the bar. And Stassi – well, she should simply plan out a series of sensible moves for the entire day every morning, and then follow it like a script; she can't seem to think clearly for most of the day after breakfast.
Often with this show, I kept wondering:  How would a "boring" 40-something handle this situation? (Of course, if the cast were boring 40-year-olds, there wouldn't be drama and there wouldn't be a show – it's reality television, after all.)
Everyone would do well to listen more to "Mama" Lisa and follow her older-and-wiser advice – after all, who has the fabulous house in Beverly Hills? She's been doing something right. Servers and bartenders, take notice.
4.  Tone It Down a Notch When Speaking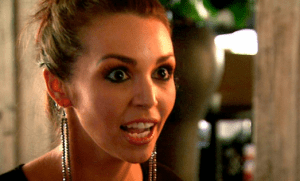 New Rule: If you're speaking so shrilly that dogs in Torrance can hear you, take it down a notch. This includes the guys, too.
I can understand the guys having some 'roid rage (Kristen even called the Vegas fight high with testosterone), but the girls go to anger first and every other emotion later. No one can hear you when you're screaming. As a commercial long ago said, "If you want to capture someone's attention … whisper!"
In my work with the couples in my practice, I teach communication skills (as part of "Commitment, Communication and Compromise" – the tools of making a relationship work). A big part of communication in counselor Harville Hendrix' "Couples Dialogue" exercise is to listen attentively, and repeat/validate what the other person said BEFORE you launch into an argument, rebuttal, or defense.
Cooler heads always prevail. Follow the "Tone It Down" rule and there will be much more interpersonal understanding.
5.  To Err is Human, To Forgive, Divine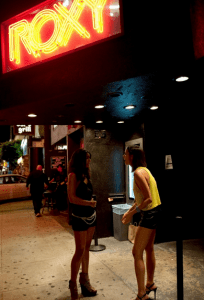 Stassi and Scheana Marie come close to actual maturity after the Roxy concert scene, when they forgive each other for their mutual loathing and mend fences over a cocktail (even if Stassi did make Scheana pay for hers). Everybody makes mistakes, especially Jax and Frank, it seems. But if they are making sincere efforts (and that's a big "IF") to grow up and change their ways, maybe Stassi and Jax can communicate and clarify the issues.
If Jax did sleep with the porn star, that means something wasn't peachy in their relationship of two years. And while Jax might have acted impulsively, Stassi still needs to at least discuss what her contribution to the conflict was. Jax might have been acting out, but he was doing so in reaction to feelings he had about the relationship. Even straight guys with huge libidos don't cheat on their girlfriends unless there is something in their primary relationship that they are acting out.
Rule: Where you CAN forgive your partner, do so. Where you can't, then admit it and move on, but know that you are giving up on your partner's bad behavior in addition to any good behavior they are capable of, too.
Lots of people may draw the line at third and fourth chances, but our cast would do well to at least consider some reasonable second chances.
6.  Work Out and Have a Stylist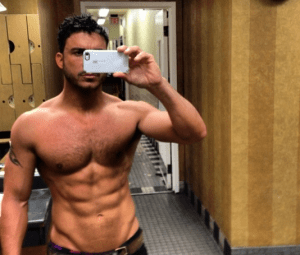 OK, I'm mostly kidding with this one, but it's a lesson for all of us. Let's face it, if these folks weren't young, worked out, and stylish (I admit, I want most of Tom's clothes) we wouldn't even be considering what they do, or watching a show about them.
New Rule for Everyone: While we don't all have Bravo's talented team of makeup, hair, and styling professionals, whether you're 20, 40, or 80, another lesson we can learn from our beloved cast is that you have to pay some attention to how you put yourself together.
Those might be the rules of Los Angeles, West Hollywood, modeling, acting and Sur – but that's also a rule of the world. (OK, you don't really have to be young, thin, muscular, skinny, and especially beautiful, but you do have to offer something and present yourself in the best possible light as often as possible. Ever notice how Lisa always looks fabulous, makes the most sense, and appears calm, cool, and candid? She's also the executive producer.)
Keep up and take care of yourself — with all the reality shows Bravo seems to love to produce, who knows – you could be next.
[hr_dotted]
What reality shows teach us is that we can gain inspiration and even a certain education by emulating the behaviors of people we admire – and also learn what NOT to do in our own lives by watching others make mistakes on camera for all to see. Lesson learned?  Follow some common-sense rules and you'll probably be just fine.