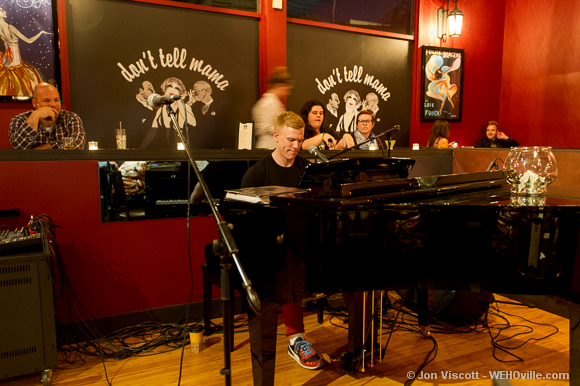 Piano bar Don't Tell Mama opened Tuesday night (Feb. 26) in West Hollywood, offering up a temporary group of performers from its iconic New York stable.
Singers and pianists from the 30-year-old NYC Don't Tell Mama, many with Broadway credentials, have flown to LA to perform at the newly opened WeHo version. Those performers will also assist with auditions and mentoring as musical director Ryan O'Connor puts together an LA staff.
Performers Tuesday included: Tara Moran, Tommy Dose, Jon Satrom, Laura Pavles, Lauren Turner, Alaina Mills, and pianist Erik James.
Below, see scenes from opening night. And for more info on Don't Tell Mama, click here.