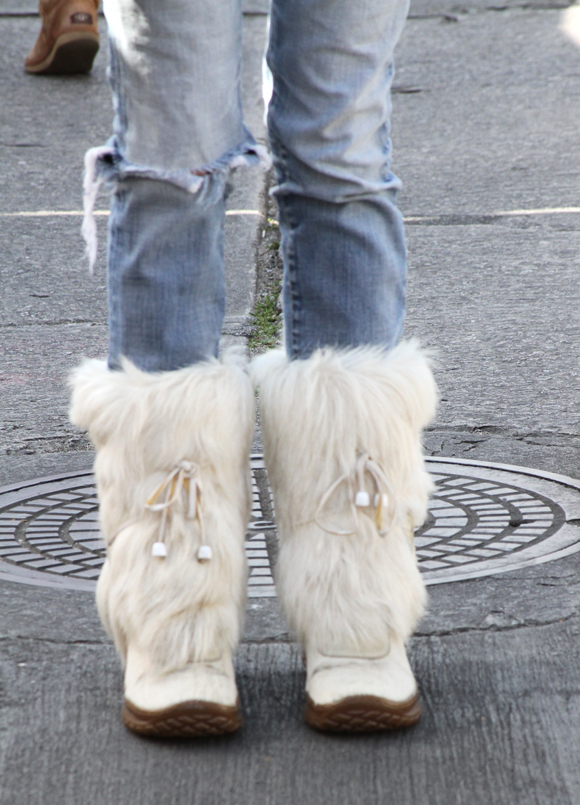 OK, "frigid" is an overstatement for 58-degree weather but this is West Hollywood. People around here go gaga for winter gear as soon as the temperature dips below 65. For example, these lovely ladies seized the opportunity to break out their furry best:
[hr_dotted]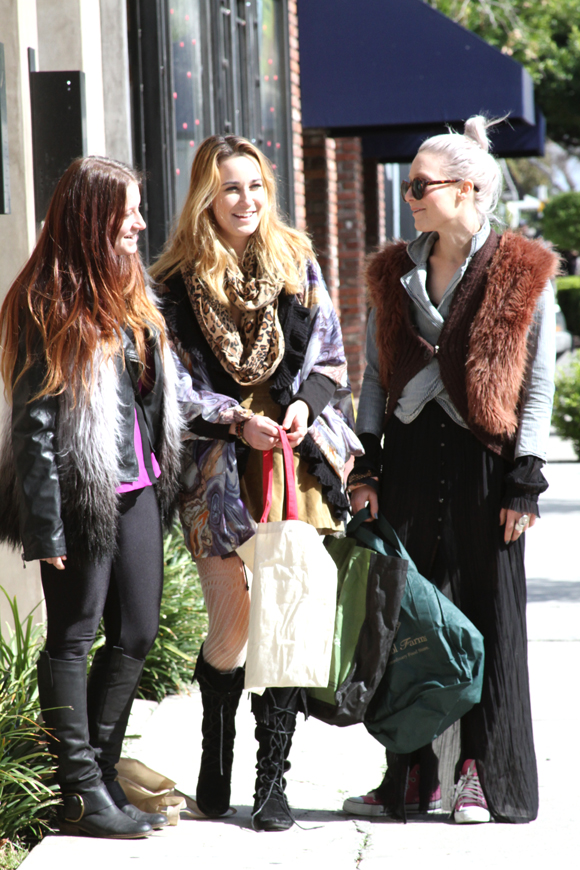 Hayli Nemeth, Student, and Melinda Miller-Rider, Hair Colorist
San Diego natives Nemeth, left, and Miller-Rider, right, were strolling down Melrose Place with a friend when we noticed their faux-fur-lined vests. Nemeth, 21, couldn't recall where she got hers ("somewhere on (3rd Street) Promenade"), while Miller-Rider, 26 — a colorist's assistant at Andy Lecompte salon — picked hers up at a thrift store.
[hr_dotted]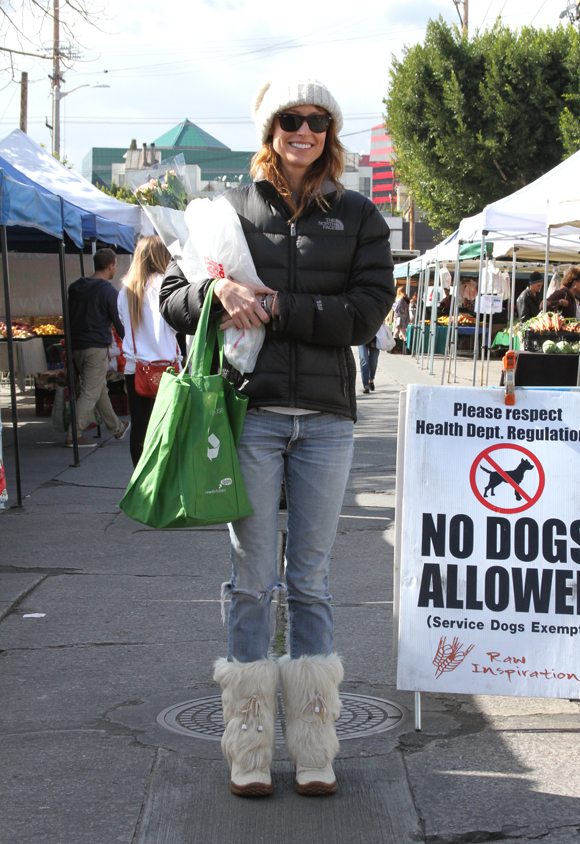 Alexie Gilmore, Actress
Gilmore, who is "in her 30s" (or 36, according to IMDB), lives in West Hollywood but is originally from New York City, where she picked up these chic Pajar cold-weather boots at Bloomingale's. We snapped her wearing them while shopping at the Melrose Place Farmer's Market, Sundays between 10 a.m. and 2 p.m. between La Cienega Boulevard and Orlando Avenue.
[hr_dotted]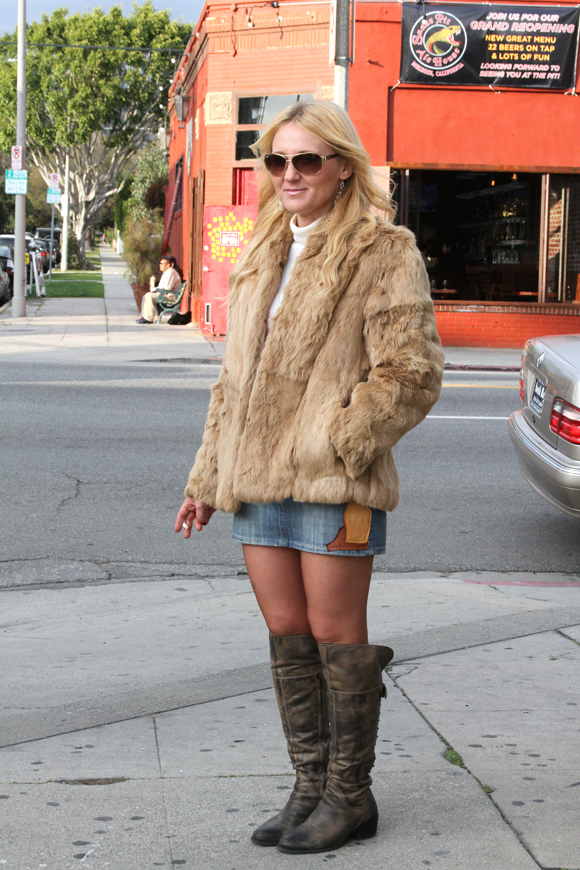 Svetlana Malaya, Retail Sales Manager
We chatted with Malaya, 34, while she was smoking a cigarette on Melrose Avenue. Originally from Russia, Malaya works at M Premium, a clothing store at Melrose and Sierra Bonita avenues just outside West Hollywood. As for her (real) fur coat, she found it at a vintage resale shop for only $65. (Major steal!)