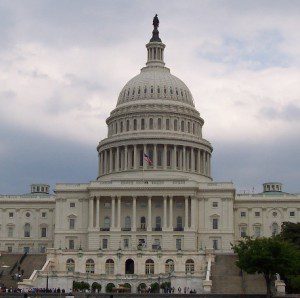 With across-the-board national budget cuts expected to take effect at the stroke of midnight Friday, local governments are trying to figure out how they will be affected.
On Thursday, both Republicans and Democrats were scheduled to vote on respective alternate plans to avoid $85 billion worth of automatic spending cuts, but both plans are expected to fail and have been chalked up to political maneuvering.
The cuts will hit almost every part of the federal budget, from defense to education.
Locally, West Hollywood does not heavily rely on federal funding, "so there will be very little impact on the city's budget from sequestration," said David Wilson, the city's director of finance. "However, our community like others around the nation will feel the impacts of the federal budget cuts."
Here are some of those impacts, according to Wilson:
The city currently receives about $250,000 in Community Development Block Grant (CDBG) funds that it plans to use for capital maintenance in eligible areas next fiscal year. Wilson is estimating a 10 percent or $25,000 reduction in CDBG funding.
 The city's contracted services from the Los Angeles County Sheriff's Department will remain the same; however, the county CEO's office is reviewing the federal cuts to public safety to ensure any county-wide impacts are lessened.
 Cuts to the meals for seniors program will not have an immediate impact on the senior nutrition services provided in and for West Hollywood residents, but if there is not a solution after several weeks, the meal program must pursue other funding sources.
 Our community will feel "trickle down" effects if programs such as Social Security, Medicare and medical benefits experience cuts, a rise in eligibility ages or standards, or an increase in the share of cost for participants.
 Our business, tourism and residential communities will feel the impacts of fewer small business loans, less job training and training for veterans, smaller unemployment checks and longer waits for passports and foreign visas.