The Lambda Literary Foundation will celebrate Los Angeles LGBT literary pioneers at OUTWRITE!, an event that also marks the 25th anniversary of Lambda. The event is scheduled for 6 p.m. on April 27 at the West Hollywood Public Library.
The five legendary authors being honored are: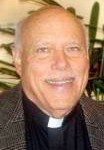 Rev. Canon Malcolm Boyd – memoirist, essayist and editor has charted his life in over 30 works, coming out as a gay man in light of his religious beliefs and work as a priest after a career in Hollywood. His works have shed light on the search for religious meaning by gay men, both his contemporaries and those who have come after. He is also known as an activist in the Civil Rights and anti-war movements of the 1960's. Boyd will observe his 90th birthday in June.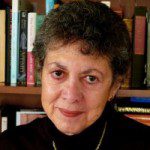 Lillian Faderman- a scholar whose works on lesbian history have won numerous awards. She is best known for her works, Odd Girls and Twilight Lovers: A History of Lesbian Life in Twentieth-Century America (1991) and Surpassing the Love of Men: Romantic Friendship and Love Between Women from the Renaissance to the Present (1981). Faderman has held professorships at Cal State Fresno and UCLA, following her education at UC Berkley and UCLA.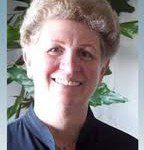 Katherine V. Forrest – novelist and editor, best known for her popular Kate Delafield mysteries and her Daughters of a Coral Dawn series of novels, as well as her tireless work at Naiad Press as an editor of lesbian fiction anthologies. Forrest is currently acquisitions editor at Spinsters Ink and supervising editor at Bella Books. Forrest is also President Emeritus of the Lambda Literary Foundation.
John Rechy – groundbreaking gay fiction author and award-winning memoirist and playwright. Best known for his novel City of Night and the non-fiction book, The Sexual Outlaw, Rechy has received much acclaim for his work, and has lectured widely in addition to teaching at the graduate writing program at USC. Rechy is generally acknowledged as one of the LGBT community's most famous and important authors.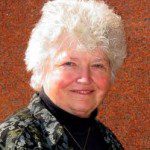 Patricia Nell Warren – prodigious author, activist and journalist, known best for her novels The Front Runner, The Fancy Dancer and The Beauty Queen, the first of which inspired the gay and lesbian running clubs entitled FrontRunners across the nation. Warren has served as a constant inspiration to generations of LGBT writers.
The event also will include a rare West Coast performance by Justin Vivian Bond, a leading cabaret performer and a nominee for a 2007 Tony Award for "Kiki & Herb: Alive On Broadway." The event will be preceded by a free public reading at the library from 3 to 4:30 p.m. by the regional 2013 nominees for the Lambda Literary Awards, which are given out later in the year in New York City.
West Hollywood City Councilmember Abbe Land will open the program. Among the evening's presenters will be Rt. Rev. Jon Bruno, bishop of the Episcopal Diocese of Los Angeles; Eloise Klein Healy, Los Angeles Poet Laureate; Torie Osborn, deputy mayor of Los Angeles; Gregory Hinton, filmmaker and writer; Joseph R. Hawkins, president of the ONE Archives board of directors and lecturer at USC; Michael Kearns, actor and author, and Chris Freeman, professor of English at USC.
Tickets ($85) are now on sale and can be purchased online. Proceeds will benefit the foundation's work, which includes its annual summer Emerging Writers Retreat for aspiring young LGBT writers. Media sponsors include Frontiers Magazine and WEHOville.com.
Now celebrating its 25th anniversary, The Lambda Literary Foundation  nurtures, celebrates and preserves LGBT literature through programs that honor excellence, promote visibility and encourage development of emerging writers..
The Library is at 625 N. San Vicente Blvd. south of Santa Monica. Free validated parking for the event will be provided for the five-story West Hollywood public parking garage accessible from El Tovar Place.