Legitimate issues of the City of West Hollywood continue to be distorted by a group of individuals driven by a few who appear to lack integrity and regularly invalidate themselves by words, actions and bad judgement. These folks have failed to move beyond feeling wronged and gracefully accept issues that have either been litigated or decided by vote.  There isn't a missed opportunity to disrespect current council members, their deputies, city staff and independent residents.
Unfortunately sweeping angst and anger morphed into Measure C for term limits, obscuring fresh ideas and the very real concerns about exorbitant campaign contributions from within and beyond the city. Term limits and the relief provided is still many years in the distance with campaign financing still unaddressed.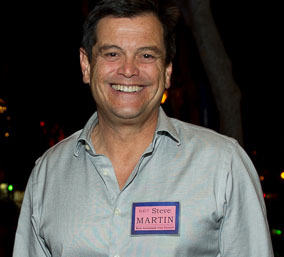 Steve Martin, an otherwise intelligent and able individual, has apparently lost perspective and appears lacking in judgement by allowing himself to be the champion of their discontent.
Had he prevailed, he most probably would have been rendered ineffective resulting from his perpetual alienation of the current council, their deputies, the staff and again a broad swath of the community. Where would he have found consensus?
Mr. Martin had every opportunity to shift his own focus, that of his followers and embark on a fresh, respectful approach to problem solving in delivering his message. The message, the means and the messenger need to reveal integrity, credibility and good judgment.