There's more to denim than just jeans. Instead of throwing on jeans and a T-shirt (not that there's anything wrong with that), this crew put more bang in their casual blues.
[hr_dotted]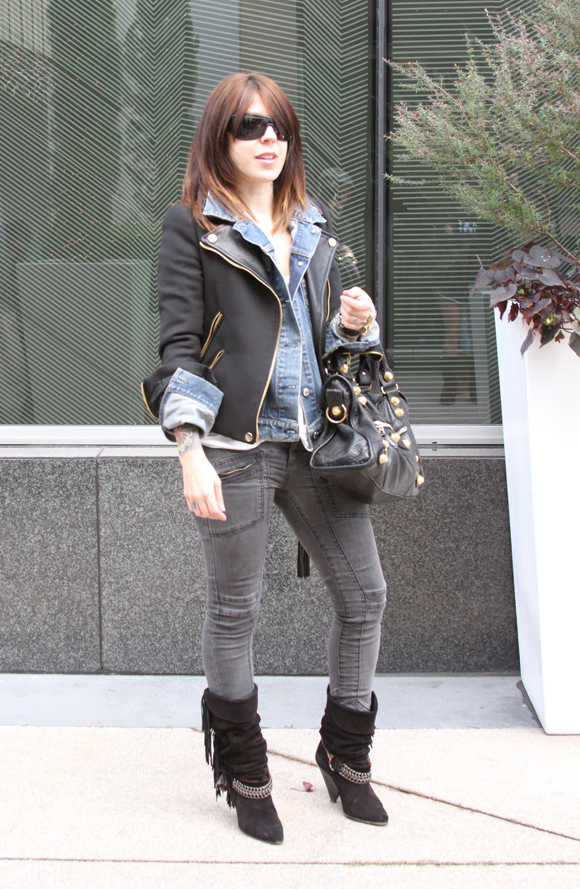 (Image by Steve Rousseau)
Jen Mulhare, Stylist
Mulhare, 37, used to live in West Hollywood, but now she lives in New York. We spotted her on Sunset Boulevard and couldn't decide what to talk about most: her colorful tattoos, her snazzy Isabel Marant boots, her Balenciaga bag or her big, fat Michael Kors watch! Finally, we settled on her Helmut Lang denim jacket, which pairs well with the leather one (from Zara) and balances all that black and bling nicely.
[hr_dotted]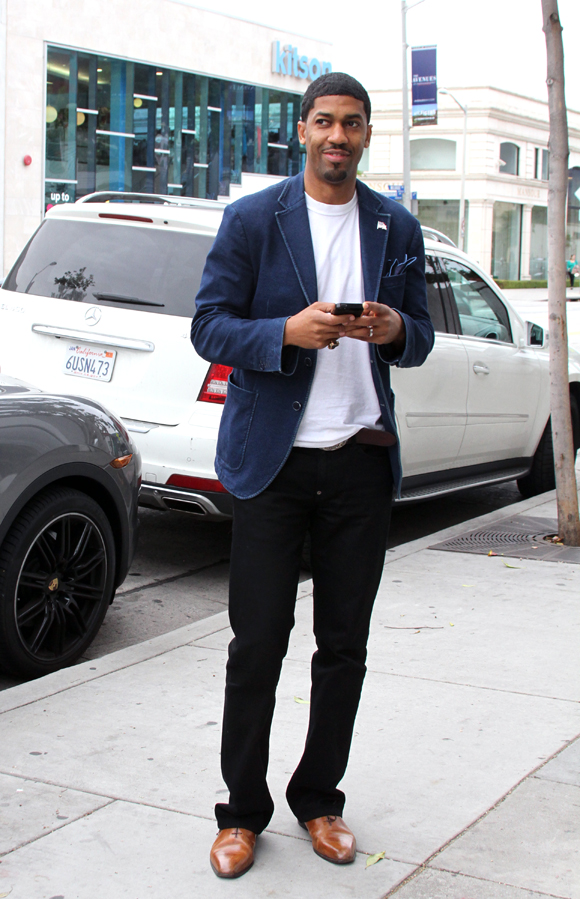 Fonzworth Bentley, Entertainer/Activist
You may recognize Bentley, who is in his "mid-30s" (or 38 on Wikipedia), as host of MTV's "From G's to Gents" or as an activist for Men of Color in the Industry (MOCITI). We see him as a charming southern gentleman (he's from Atlanta) who knows how to wear a Domenico Vacca denim blazer and Brooks Brothers pocket square. "If I have no pocket square, I feel buck naked," he said. Well put, Bentley. Well put.
[hr_dotted]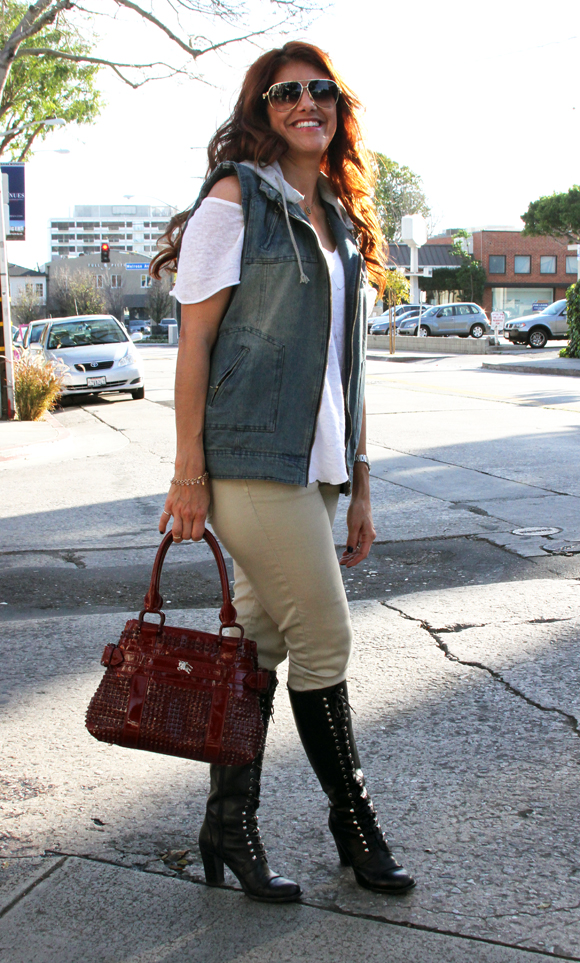 Yvette Gonzales, Principal/Co-Founder of Ashette
Gonzales, a beauty industry veteran, was crossing the street outside Tortilla Republic in this great denim vest — an ebay find — when we stopped her for a quick show and tell. This culminated in several oohs and aahs at her Burberry handbag, the tiny Alexander McQueen leopard print business card inside, and Elave skincare (she's the Dermo-cosmetic U.S. representative).