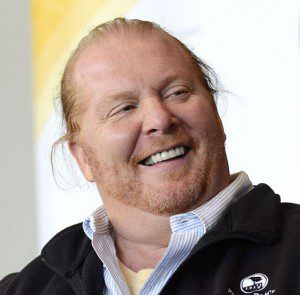 There once was strong speculation that Eataly, in all its gourmet Italian glory, was coming to WeHo at Melrose and San Vicente.
But now, it appears the team behind the megastore is strongly considering the Beverly Center, reports Eater LA.
Celebrity chefs Mario Batali and Joe Bastianich, who own the high-end chain of stores, have eyed LA's westside since at least last summer.
Now, according to a real estate broker doing the Eataly deal, the Eataly team is in "serious discussions" about opening in the Beverly Center.
Eater LA also points out that, coincidently, Grand Lux Café at the Beverly Center, housed in a ground floor space, is about to close shop.
The New York Times describes Eataly as combining "elements of a bustling European open market, a Whole-Foods-style supermarket, a high-end food court and a New Age learning center."
The first Eataly opened in Turin (2007), before coming the New York City, near Madison Square Park, in 2010. That store is more than 50,000 square feet.
Since then, the chain has quickly expanded with additional locations in Italy and Tokyo, while also looking to expand in Miami and Chicago.