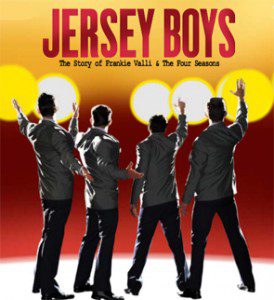 A federal appeals panel ruled today that producers of the "Jersey Boys" Broadway musical cannot be sued for copyright infringement by a West Hollywood production company for using a seven-second clip from the "Ed Sullivan Show."
West Hollywood-based Sofa Entertainment Inc. filed suit in Los Angeles federal court in 2008, alleging "Jersey Boys" producers Dodger Productions Inc. did not have authorization to use a 1966 clip of Sullivan introducing the Four Seasons.
The Tony Award-winning "Jersey Boys" tells the story of Frankie Valli and the Four Seasons through music, dancing and historical footage. Sofa Entertainment owns the copyright to various television series and films, including the Sullivan show.
In 2010, U.S. District Judge Dolly M. Gee held that the unauthorized use of a clip from a television series during a Broadway show is considered a "fair use" of copyrighted work and an affirmative defense to copyright infringement.
In answer to Sofa Entertainment's appeal, a three-judge panel of the U.S. 9th Circuit Court of Appeals affirmed the lower court's decision.
"By using the clip for its biographical significance, Dodger has imbued it with new meaning and did so without usurping whatever demand there is for the original clip," U.S. District Judge Stephen Trott wrote.