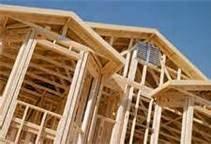 The city will hold a "community conversation" about the city's housing needs on Saturday, April 6.
Residents can give their input as the city's "Housing Element," a section of the General Plan that ensures cities adequately plan to meet the existing and projected housing needs of all economic segments of the community, is updated. The Housing Element serves as a policy guide for the city, and states the availability, affordability and adequacy of housing in West Hollywood.
The conversation will run from 8 a.m. until noon at the West Hollywood Park Auditorium. 
Cities and counties are required by law to update their housing elements every eight years. In this instance, the city will update the Housing Element for October 2013 through October 2021.
The event will include a presentation of data relating to local demographics, household and housing characteristics, housing trends and constraints and opportunities for the improvement and development of housing in the city. Attendees will also discuss the city's housing goals and polices.
Public input will be delivered to the City Council and Planning Commission for a "Joint Study Session" on Monday, May 20, 2013.
RSVP to Laura Schoonover, lschoonover@weho.org or call (323) 848-6323. For those not able to attend, written comments can be sent to Roderick Burnley at rburnley@weho.org.