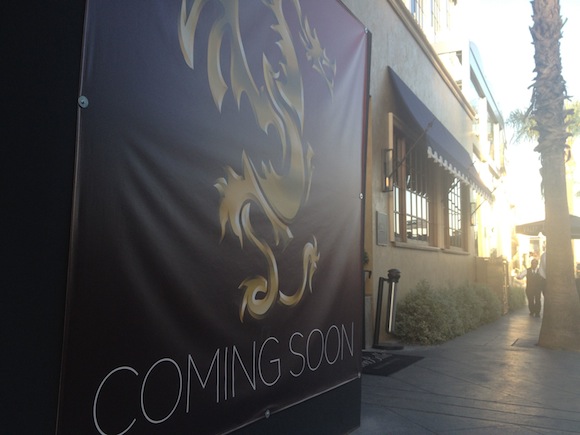 Quite the trio is at work on a new Chinese restaurant set to open on Sunset Boulevard next to RivaBella in April.
Innovative Dining Group, the name behind BOA, Katana and Sushi Roku, has teamed with design agency Studio Collective and renowned former filmmaker, now LA restaurateur Cecile T'ang to bring Chi-Lin to the west-end of the Sunset Strip.
Chi-Lin will be adjacent to RivaBella, which opened mid-January and is another IDG creation, along with co-partner Gino Angelini, the chef-owner of Italian eatery Angelini Osteria.
This time, IDG has teamed with T'ang, who is the founder of Joss, located three miles from Chi-Lin, at 9919 Santa Monica Boulevard in Beverly Hills. Joss also serves traditional Chinese food.
Before becoming a respected restaurateur in Los Angeles, T'ang had a brief, but highly influential film career as a Hong Kong film director. She studied at the University of Southern California before returning to Hong Kong.
Her best known films, "The Arch" (1970) and "China Behind" (1974) made her Hong Kong's first noted female director, and a trailblazer for the socially critical art scene in Hong Kong. Her bleak portrait of communist China and capitalist Hong Kong in "China Behind" caused the British colonial authority to ban the film for 13 years.
She emigrated to the United States in 1979, and founded Joss/Chinese Haute Cuisine, which was a favorite among the starlet-and-agent set for 20 years in a spot along Sunset Boulevard. Joss moved to its current location in 2008.
Studio Collective is a design agency out of Santa Monica, the same one that designed RivaBella.
The agency has done projects across Los Angeles, including SBE's Hyde Lounge at the Staples Center and the Hollywood Roosevelt's The Spare Room and Public Kitchen and Bar.