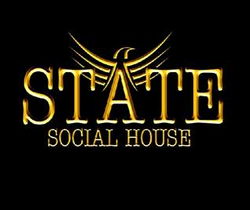 State Social House, a two-level restaurant and bar complex, will open on the Sunset Strip in mid-May. Occupying both the sites of the former Red Rock bar and Isla Cantina at Sunset Boulevard and Holloway, the new venture will feature a restaurant that seats 150, a piano bar on the second level that seats 75 and a smoking lounge called The Backroom will take over the space now occupied by Isla Cantina.
After a 16-year run, the lively Red Rock restaurant and bar shuttered late last year and Robert Silverberg, attorney and owner of the adjacent Isla Cantina, is expanding into the vacated space with this ambitious venture.
Chef Vernon Cardenas will take on executive chef duties at State Social House. Cardenas, the former corporate executive chef for Innovative Dining Group's Boa, Katana and Sushi Roku and former executive chef of Pink Taco, is designing a menu of crafted comfort food featuring a number of small plates. There will be 20 beers on tap, a list of boutique wines and a unique seasonal cocktails menu. Additionally, The Backroom smoking lounge will offer cigars for purchase.