Just 10 days before the official start of spring, the weather in L.A. couldn't seem to decide whether it was hot or cold. On this particular day, the temperature went from a low of 46 degrees to a high of 71 degrees — prompting these pretty pedestrians to layer up.
[hr_dotted]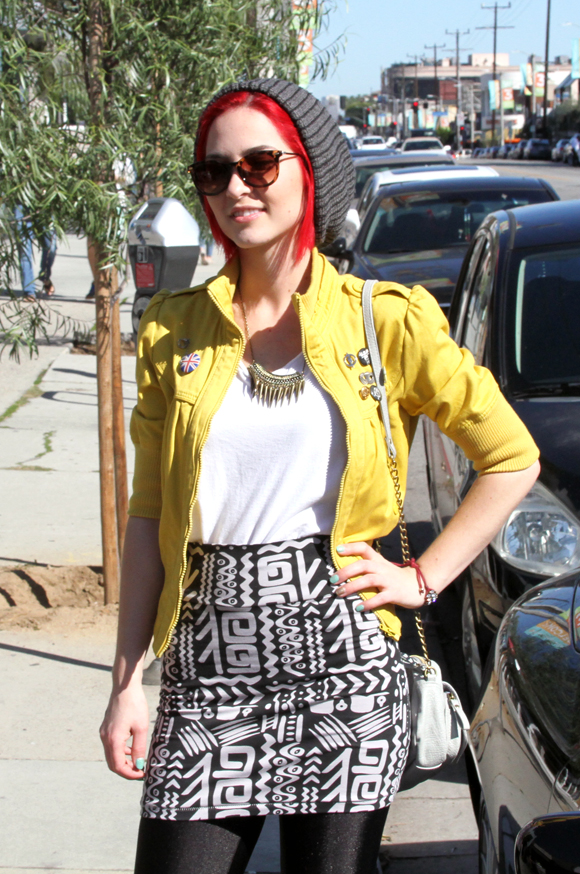 Crista Russo, Pop Songwriter
Russo, 24, had her fiery red hair tucked under a knit cap as she waited for a table at Toast, a popular brunch spot just outside West Hollywood. Born and raised in New York, she has the layering technique down pat — from her vintage yellow jacket and printed skirt to her faux leather leggings.
[hr_dotted]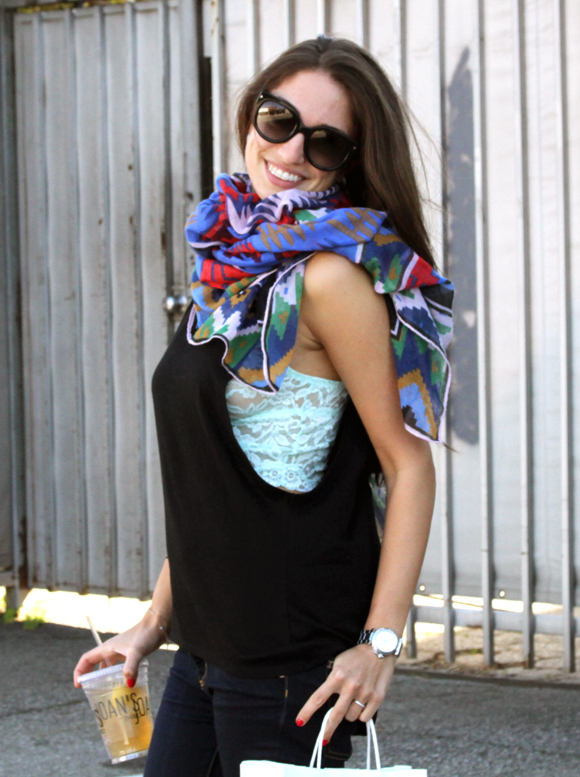 Shelly Matlin, Real Estate Professional
Matlin's brightly colored scarf pairs well with her tomboy-style oversized tank top and a sexy bright peekaboo lace top. "I didn't realize how it looked," she said. "I was cold!" We saw the 27-year-old New Yorker outside Joan's on Third, where she said she broke down and bought and a scarf in Brentwood after realizing the weather here wasn't as warm as she expected.
[hr_dotted]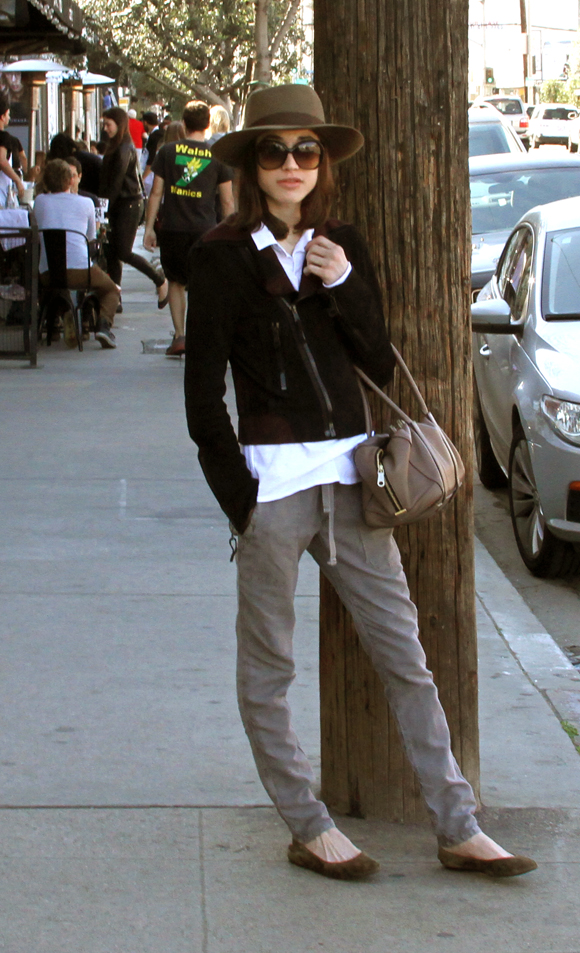 Jessica Yorkin, Aspiring Singer/Screenwriter
West Hollywood area resident Yorkin, 20, was also outside Joan's on Third, underneath this men's hat, Balenciaga jacket and James Perse shirt and pants. "I was trying to hide," she said. "This is considered actually dressed up for me." (Nice try, Yorkin! One quick Google search shows you are much more stylish than you're leading on.)