The 2013 Los Angeles Marathon brought 24,000 runners through the streets of West Hollywood on Sunday.
In her marathon debut, Belarus' Aleksandra Duliba, 27, took the win in the female division (2:26:08). Her closest competitor, Zemzem Ahmed, finished 4:24 behind her.
In the men's race, Erick Mose, 26, led a Kenyan sweep of the podium with a 2:09:44 finish, ahead of Julius Keter and Nicholas Chelimo.
Mose broke away from Keter in the 24th mile after a group of about nine runners stuck together at the top much of the race. Mose beat Keter by 47 seconds.
Below, see photos of the elite runners as they came through WeHo, taken by freelance photographer Jon Viscott.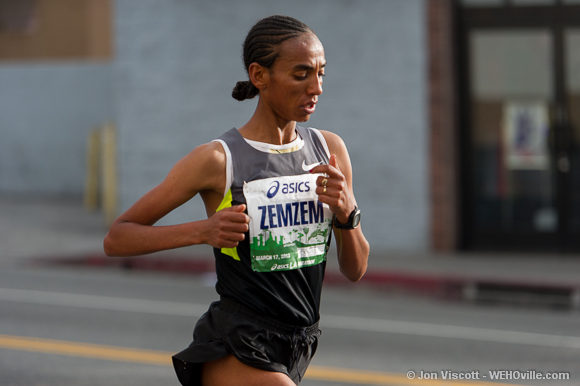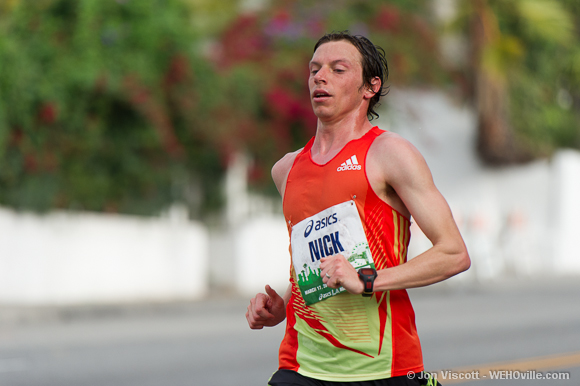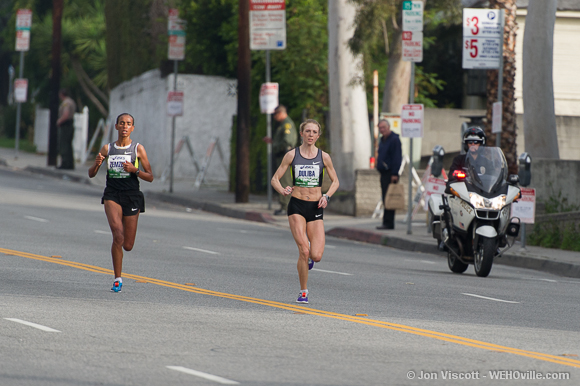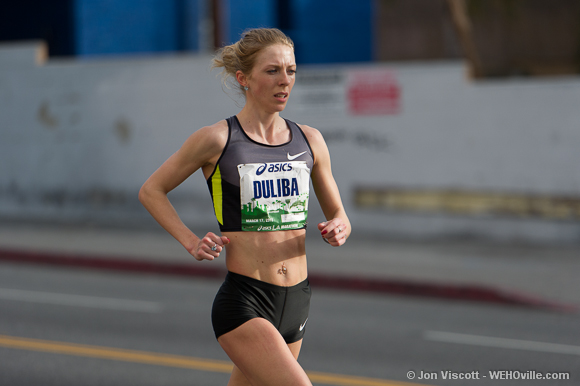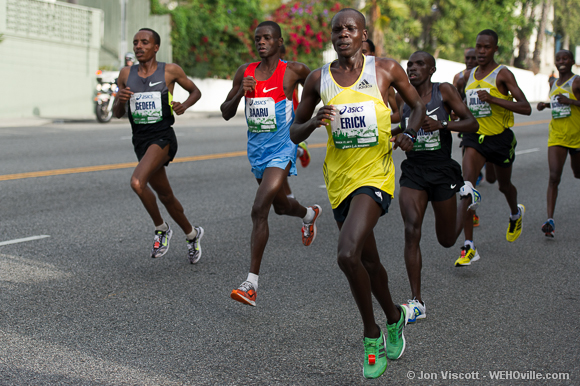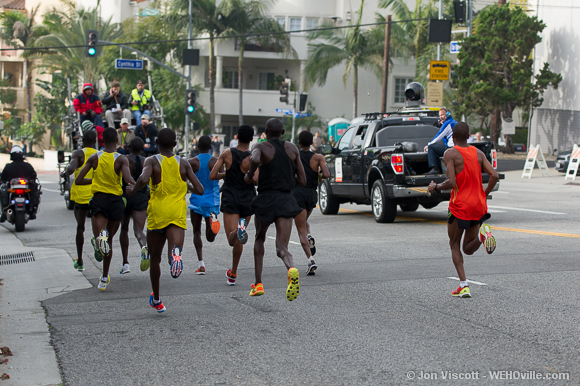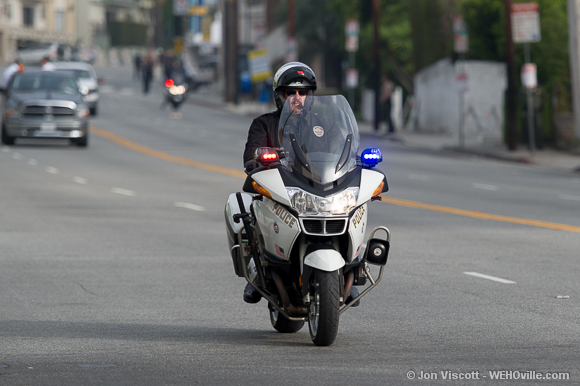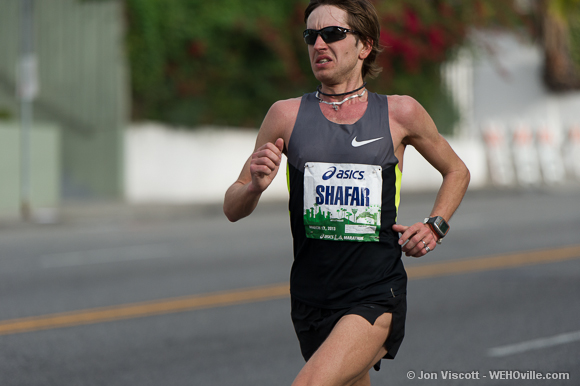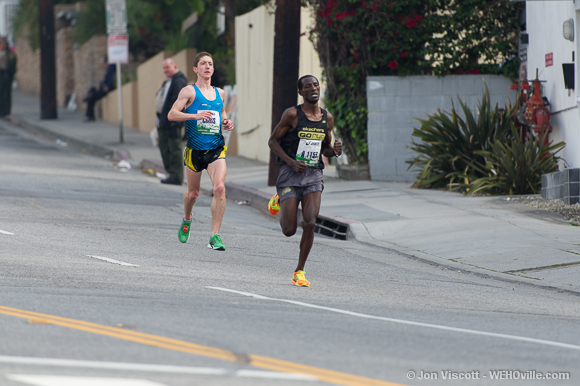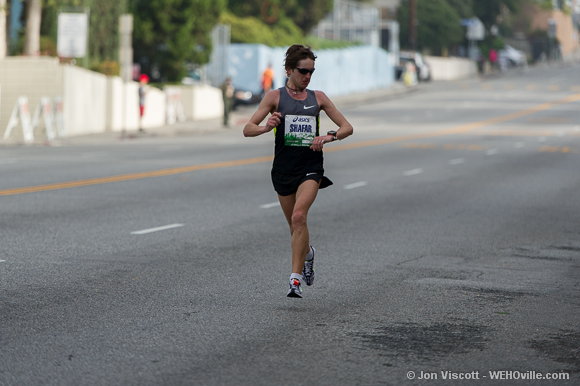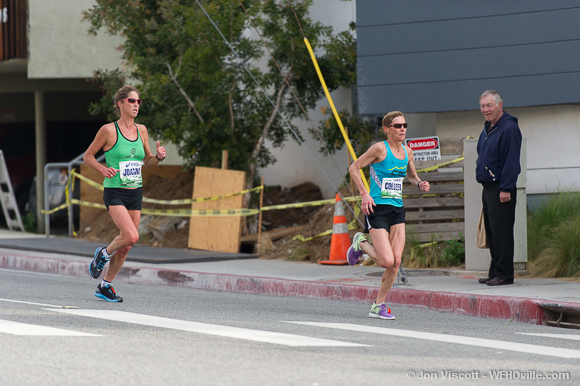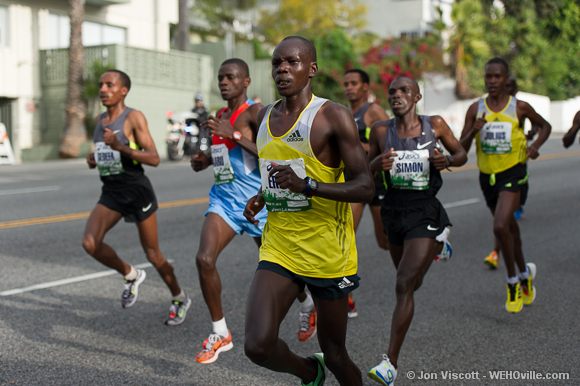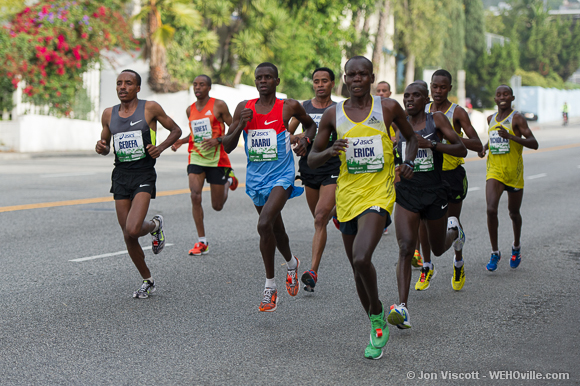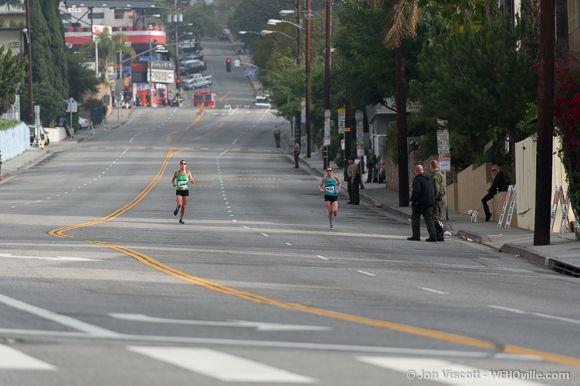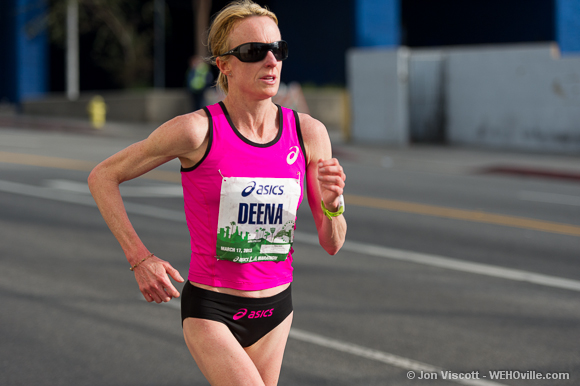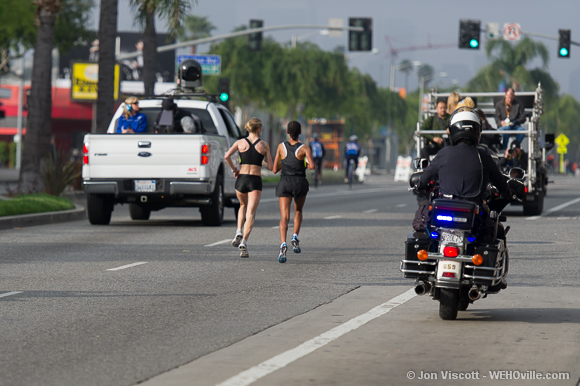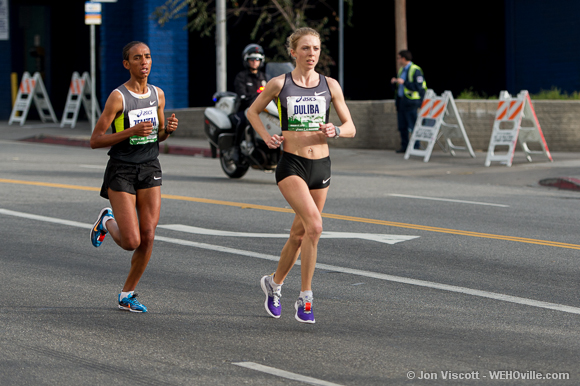 MORE PHOTOS:
Scenes from the 2013 LA Marathon

here

.
21 LA Marathoners hamming it up for the camera

here

.