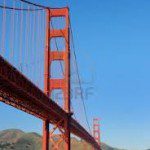 The West Hollywood City Council took another step Monday night toward turning the "Creative City" into the Chicago of Southern California. We'd like to see WeHo aspire instead to become the San Francisco of Southern California, at least where honesty in government is concerned (we can do without the gloomy weather).
On Monday, in a four-to-one vote, with only Councilmember John D'Amico opposed, the council removed the deadline for council members to solicit campaign contributions, which had been set as six months after an election. Presumably, the deadline now is nine months after the election, which is when a council member is required to convert his campaign account to an "officeholder account." That's the account from which a council member can shower gifts on nonprofit groups and other political organizations to curry the favor of their board members and leaders, some in a position to return the favor with donations during the next campaign cycle. The council also refused to pass a proposal by Councilmember John Heilman that would have banned lobbyists from managing city election campaigns, serving on city boards and commissions or holding city jobs after that proposal drew an objection from D'Amico. The council punted that issue to Mayor Jeffrey Prang and Heilman, asking them to come back in six months with a solution that addressed that and other campaign reform issues.
We'd like to suggest that Prang and Heilman save themselves and West Hollywood a lot of time by looking 330 miles north to the city of San Francisco, which has a comprehensive set of campaign finance and conflict of interest regulations that West Hollywood would do well to adopt in their entirety.
In San Francisco, city contractors can't contribute to city election campaigns. A rule like that, if it had been in force in West Hollywood for the March 5 election, would have kept Athens Services from making a $10,000 donation to a campaign committee supporting incumbent John Duran. (We'll be interested to see how Duran votes on the Athens proposal to modify and extend for five years its lucrative trash pickup contract with the city without putting it out to bid again.)
In San Francisco, the owner of a business can't circumvent the city's cap on the amount donated to a particular candidate by donating once under the name of his company and once again under his own name. In fact, in San Francisco, corporations can't make any donations to political candidates (although they can establish the sort of political action committees identified in national politics with the GOP). A provision like that would have kept real estate companies like KST Property Management of Manhattan Beach and RGM LLC of Torrance from making contributions of $500 each to Mayor Prang's campaign.
In San Francisco, no campaign consultant can lobby city officials. Steve Afriat, who has been involved in the management of campaigns for four of the five WeHo council members, including incumbents Duran and Prang in the March 5 election, would be forced under such a law to take the ethical high road and abandon either his business clients seeking to influence the council or the council members they seek to influence.
Frankly, we're not optimistic that the West Hollywood City Council will take the ethical high road and adopt anything like the San Francisco regulations. A review of campaign contributions for the past few elections shows a clear pattern of money doled out to incumbents from business interests outside of West Hollywood over many years. But we would appreciate it if the council members and Afriat would at least stop insulting the intelligence of the residents of West Hollywood and their own business buddies by arguing that those contributions have no impact on how they make decisions.
Those of us who actually run businesses (which is not the case with a single council member) know that smart business people don't invest where there's no possibility of a return. And given that so many outsiders continue to invest over and over in the West Hollywood City Council, we're guessing they've decided that that is is a better place to put their money these days than the stock market.