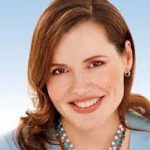 West Hollywood is honoring women in leadership and helping develop female leaders at two events in the next few weeks.
On Wednesday, the West Hollywood Chamber of Commerce and the West Hollywood Women's Advisory Board will honor five women at the 18th annual Women in Leadership Awards event.
Honorees are Shelley Armistead of SoHo House, Kate Bartolo of Kate Bartolo & Associates, Angela Brinskele of the June L. Mazer Lesbian Archives, Linda Demmers, a library design consultant, and Rikki Poulos, a graphic designer.
The event will take place at 6 p.m. at Phyllis Morris, 655 N. Robertson Blvd, between Santa Monica Boulevard and Melrose Avenue. Attendees are asked to make a donation of $15, with the proceeds going to support Women Helping Women, which provides counseling and support services to at-risk women, children and families.
Those wishing to attend should RSVP to (323) 848-6823 or WILRSVP@gmail.com.
The Women in Leadership event precedes the 7th annual West Hollywood's Women's Leadership Conference, which will be held April 19 and 20. The conference, with the theme "Unlimited Opportunities – Knowledge.Power.Community," will open at the Pacific Design Center with a speech by Geena Davis, founder of the Geena Davis Institute on Gender in Media and chair of the California Commission on the Status of Women. Her speech will be followed by a  screening of the Academy Award-nominated film "The Invisible War," about sexual assault against women in the military.
After the screening there will be a panel discussion with filmmakers Kirby Dick and Amy Ziering, Madeline DiNonno; Geena Davis, and  Allison Gill, a US Navy veteran that will be moderated by Maria Hall-Brown from PBS SoCal.
Saturday will offer sessions for women who live, work and play in West Hollywood, including topics such entrepreneurship, the power of mentors, social media, technology, advocacy training, how to get on a City board or commission, and communication skills. Agapi Stassinopoulos,  author of "The Unbinding Heart," will make the keynote address.
The Conference is co-sponsored by The Geena Davis Institute on Gender in Media, Women & Girls Lead and PBS SoCal. Tickets, $35 and $45 in advance, $55 the day of the event and $15 for seniors and fulltime students, can be purchased online. A detailed conference schedule also is available online.