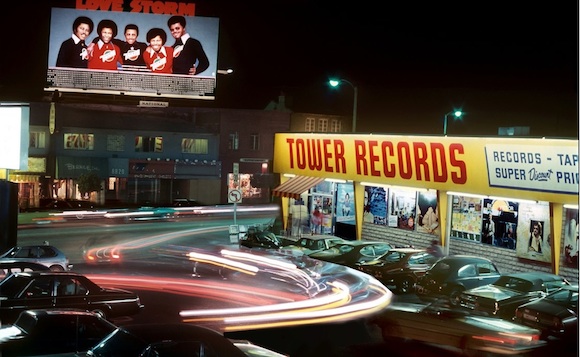 For 36 years, the Tower Records store on the Sunset Strip was a destination known around the world. Tourists and locals alike made pilgrimages to the store to browse the vast selection of albums, attend record release parties and album signings, catch a free concert or possibly bump into a celebrity shopping.
"The store was legendary," said rock music historian Domenic Priore. "Tower was where the buzz was. It was such an important part of the rock 'n' roll scene. The Sunset Strip was the center of rock 'n' roll back in the day and that store was the center of the music industry."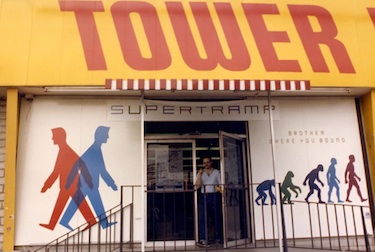 While the Tower Sunset store closed in 2006 when the Sacramento-based Tower chain declared bankruptcy, Priore, author of "Riot on the Sunset Strip: Rock 'n' Roll's Last Stand in Hollywood," is trying to keep the legacy of the building alive. He has filed papers to have the building at 8801 Sunset Boulevard designated as a "cultural resource."
On Tuesday night, the West Hollywood Historic Preservation Commission will consider that application. The meeting starts at 7 p.m. in the Plummer Park Community Center.
City staff recommends denial of the application, saying the mid-century brick vernacular building has no particular architectural style. The staff report further states that the building's most distinguishing characteristics – signage, hand-painted graphics and brightly colored yellow and red façade – were removed when Tower closed, making it ineligible for consideration as a cultural resource.
"The building still has its architectural integrity," said WeHo resident Jerome Cleary, who would like to see it transformed into a Sunset Strip museum honoring music talent. "The only difference in that building today and seven years ago is some yellow and red paint and some billboards advertising albums covering the windows." 
The staff report also says the site does not qualify for designation because it is not associated with any particular individuals or events; rather, musicians played concerts at locations up and down the Strip.
Cleary disagrees. "It's a site where things happened socially, culturally and historically," he said. "It was a landmark on the Strip. Tour buses passing by still point it out."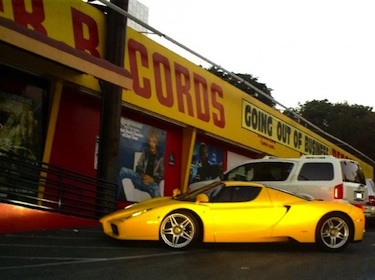 Since Tower Records closed, the building, which housed the Live On Sunset clothing store until November 2012, has been the site of much controversy. Chicago developer Sol Barket's Centrum Partners purchased the property in 2007 and began making plans for a three-story, 50,000-square foot building on the site with the boutique David Barton Gym as its main tenant.
After much public outcry about the amount of traffic a gym would bring to the perpetually congested Sunset Boulevard and surrounding neighborhood streets, the city council twice denied the Centrum Sunset request.
The City Council also has to weigh in on this request, provided the Historic Preservation Commission gives its OK.
For those too young to remember the Tower Sunset store in its heyday, Priore compares it to the Amoeba Records store in Hollywood today.
"Today, kids from all over the world want to go home with a bag or a t-shirt from Amoeba Records," said Priore, who wrote for Tower's in-house music magazine "Pulse" in the 1990s. "Tower Sunset was that way in its day. It was where people went. You can't underestimate its importance to people's personal history and to the music business."