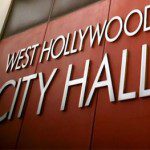 The City of West Hollywood will present an overview of its budget at a workshop on April 2 at the West Hollywood City Council Chambers, 625 N. San Vicente Blvd., south of Santa Monica Boulevard.
The presentation, beginning at 6:30 p.m., will include time for public comment on the two-year budget, now in its second year.
Parking is available in the West Hollywood Park parking garage. For more information, call (323) 848-6400.