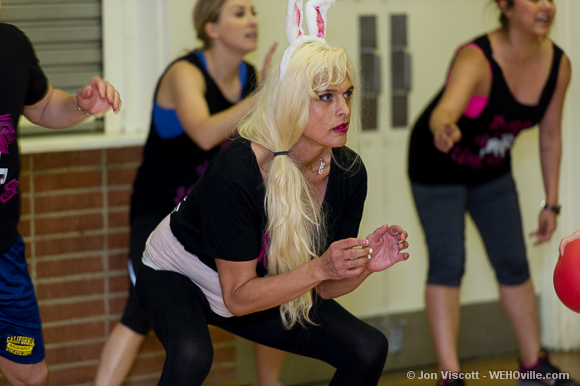 After the matches Tuesday night, there's just one week left of regular games this dodgeball season. Play is getting more and more serious as the league winds down (just see our gallery below of intense looks from the players). The teams are asserting their dominance going into the playoffs and finals that will follow in the next two weeks.
At 8-0, D4D has locked up the regular season title going into the playoffs. Heathers is second at 6-1-1, followed by Tuesday Night Lights 6-2.
In the matchup of the night, No. 3 Tuesday Night Lights beat No. 4 Boobie Warriors 6-3.
"It was a great game against a strong competitor, but we kept our cool and communicated well for the win," said TNL member Cristian Hamilton.
"We had a tough game," said Boobie Warrior team captain Jake Mason. "We came out strong tonight and then kind of fell apart in the middle. Tuesday Night Lights played really well as a team and powered through to take the win."
All final scores below:  
Tuesday Night Lights 6, Boobie Warriors 3
Amazeballs 6, BLT Pregnant 1
Ballz Deep 6, Misfits 1
Rise of the Unicorns 6, Power Bottoms 4
D4D 7, Not In The Face 1
Heathers 6, It Gets Butter 3
Photos from freelance photographer Jon Viscott: