What's in a name? Well, it depends. Some people we run into have no idea who made the clothes they're wearing; others can rattle off labels right away. These dashing duos fall into the latter category. Let's see who they're wearing …
[hr_dotted]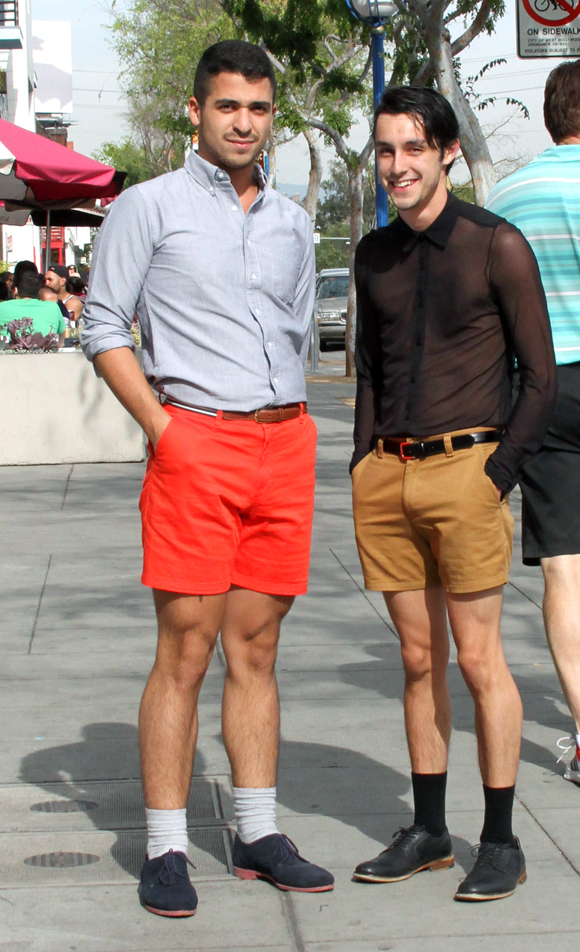 Zacharri Lobo, Model, and Justin Cone, Actor
WeHo resident Lobo, 21, left, and Cone, 24, are wearing American Apparel from head to toe — and for good reason. They're "brand ambassadors" for the American Apparel store on Melrose Avenue.
[hr_dotted]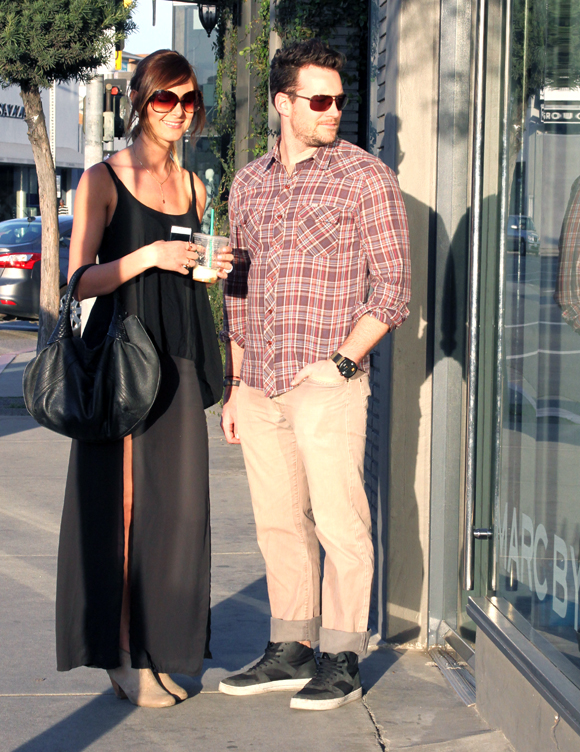 Tatiana Carrier, Entertainment Reporter, and Colin Carrier, Business Executive
WeHo-turned-Bel-Air residents the Carriers, both 29 years old, were shopping near Melrose and Orlando avenues when we spotted their designer goods. Tatiana is wearing a necklace and rings by Cartier, along with Brandy Melville separates, Report Signature shoes, a Fendi bag and Oliver Peoples sunglasses. Her husband Colin is wearing an Urban Outfitters shirt, Citizens of Humanity pants, a Diesel watch and Tom Ford sunglasses.
[hr_dotted]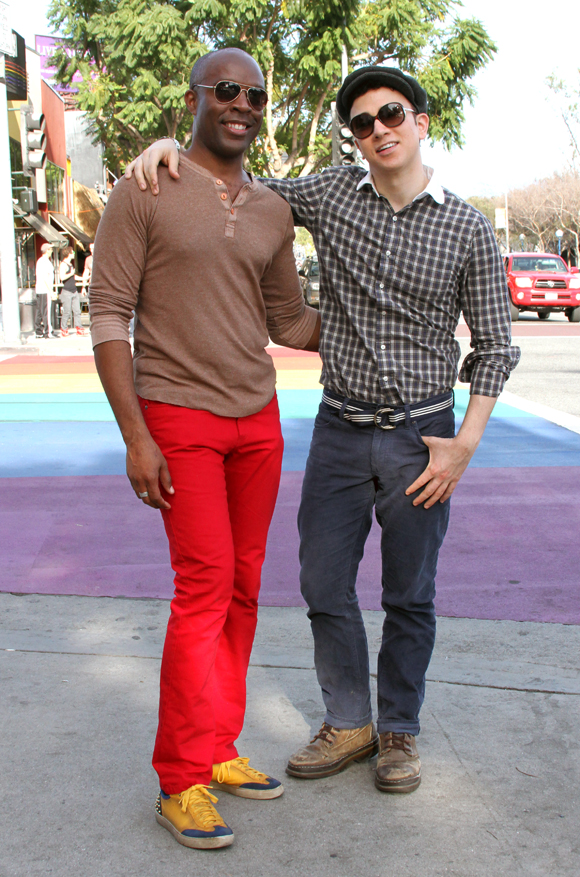 Mike Wilson, Accountant, and Ryan Raftery, Actor
We saw WeHo resident Wilson, 42, and N.Y.C. resident Raftery, crossing the street in style on Santa Monica Boulevard. Wilson is wearing a neutral Urban Outfitters shirt (he thinks) with bright red H&M red jeans and Zara shoes. Raftery is wearing a plaid shirt by Ralph Lauren, J.Crew corduroy pants and a Cartier watch.