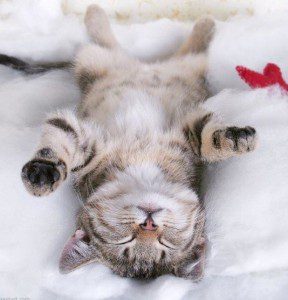 To celebrate the 10th anniversary of WeHo's declawing ordinance, the documentary "The Paw Project" will be shown at the Pacific Design Center's Silver Screen Theater (8687 Melrose Ave. at San Vicente), on April 29, from 6 to 9 p.m.
The documentary deals with how one woman started a movement to end cat declawing
The Paw Project, which is sponsoring the event, is a nonprofit animal welfare group dedicated to countering and discouraging the practice of declawing cats and to help cats recover from declawing surgeries.
West Hollywood adopted the ordinance in April of 2003, becoming the first city in the U.S. to make declawing illegal. The law bans the declawing and flexor tendonectomy practices within the city, apart from cases where it is deemed medically necessary. Declawing procedures are generally performed for the convenience of guardians and are very painful to cats and can cause long-term health problems. For more information about declawing and The Paw Project, visit www.pawproject.org.