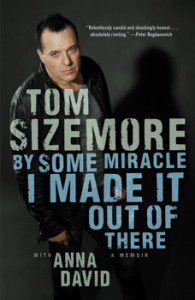 Tuesday, April 9
Actor Tom Sizemore will discuss and sign his new book about how he escaped his meth addiction.
Sizemore was a popular actor during the 1990s, known for his supporting roles in "Saving Private Ryan," Black Hawk Down," "Heat," "True Romance" and "Natural Born Killers." Many directors and actors courted him for their films.
However, toward the end of the 90s he experienced a series of events that landed him first in prison, and then in an abandoned cabin. Sizemore spent years taking drugs and living in squalor. He also attempted suicide.
His biography is about how he pulled himself out the hole.
The event starts at 7 p.m.