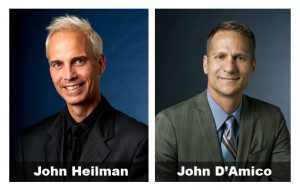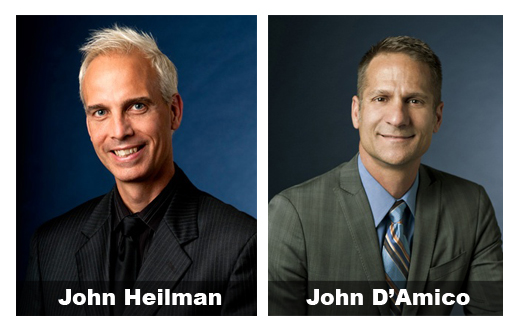 Some say tea can cure all things.
In the case of West Hollywood politics, it finally brought councilmembers John D'Amico and John Heilman together.
After two years of giving his colleague the silent treatment, Heilman accepted D'Amico's recent invitation to meet at Jerry's Deli in WeHo and patch up their grudge match over tea.
"It's been a long time coming," said D'Amico.
Outside of city meetings, Heilman hadn't spoken to D'Amico since he defeated former Councilmember Lindsey Horvath in the March 2011 election and eliminated Heilman's voting majority (with Councilmember Abbe Land) on the council.
It's also rumored that Heilman's longtime council deputy, Fran Solomon, doesn't speak with D'Amico's deputy Michelle Rex.
D'Amico said the meeting, which lasted about an hour, was "productive" and that the pair even agreed to work together on a comprehensive housing plan.
"There is not much daylight between him and I on the things that matter," D'Amico said. "We don't disagree about important things, like quality of life issues, social services, affordable housing and public safety."
Most thrilled to hear about the "tea party" meeting might be Block Party owner Larry Block, who has attempted to broker the peace between the politicos for a couple months.
Twice he attended council meetings and asked that the pair shake hands during the public comment period, but to no avail.
In mid-March, hostilities erupted between the two council members at a council meeting just before a vote about banning lobbyists from serving as campaign managers.
D'Amico felt an ordinance introduced by Heilman targeted his deputy Rex and was the result of the long-standing bitterness Heilman has toward him.