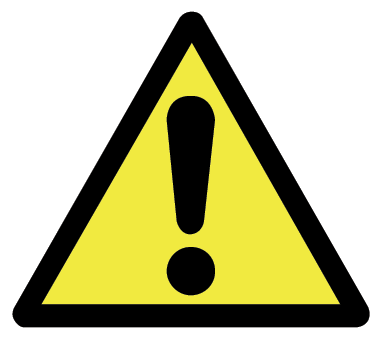 A West Hollywood realtor diagnosed with meningitis died Friday shortly after City Councilmember John Duran issued a warning regarding the infection.
Brett Shaad, 33, died at about 4:45 p.m. after being taken off life support.  Shaad, a lawyer, had worked the past two years as a broker at KW Commercial Real Estate's Westside office at 10880 Wilshire Blvd. in Los Angeles.
"We don't want to panic people," said Duran. "But we learned 30 years ago the consequences of delay in the response to AIDS. We are sounding the alarm that sexually active gay men need to be aware that we have a strain of meningitis that is deadly on our hands."
At a 2 p.m. press conference Friday, Duran said Shaad, who lived at 864 N. West Knoll Dr. in West Hollywood, was in a coma. A few hours later, he tweeted "sad to report that our friend and resident with meningitis has passed."
Over the Easter weekend, Shaad had attended the White Party in Palm Springs, an annual event that draws thousands of gay men from California and across the country. Duran advised those who had attended the White Party to see a doctor if they had any symptoms of the disease, which include a sudden onset of fever, headache and stiff neck.
"We don't know yet if we can make that connection between individuals at the White Party and [Shaad]," Duran said. "We don't want to be alarmist … but at the same time, we'd rather be alarmist than sit back."
Jeffrey Sanker, promoter of the White Party, which celebrated its 24th anniversary in March, issued a statement saying: "My heart goes out to the parents and siblings as we have always regarded all our party participants as extended family. From what we all know to date, the origin of the outbreak is inconclusive; nonetheless like many large gatherings, gay or straight, people are often in close intimate contact with each other. However, we have always been very proactive in distributing literature for the health and safety of our patrons, including condom distribution."
Information about the disease on the World Health Organization website suggests it is unlikely that Shadd was infected at the White Party, which took place March 29-31. WHO says the average incubation period for meningococcal meningitis is two to four days, although it can range between two and 10 days. The Meningitis Vaccine Project reports that 10 percent of those treated die, usually within 24 to 48 hours of infection. Shaad died 12 days after the White Party ended.
Duran also said that Shaad was a member of Equinox gym in West Hollywood and that people who may have had contact with him there should consider seeing a doctor.
Late Friday, the Los Angeles Gay & Lesbian Center called on county health officials to make the meningitis vaccine available free of charge to any gay or bisexual men who want it. The  vaccine, however, is not effective for those already infected, who must be treated with antibiotics. There are similarities in the Shaad case to a deadly strain circulating among gay men in New York City that has resulted in seven deaths since 2010. Nevertheless, some WeHo HIV specialists have not offered the vaccine, citing the low demand for it and the high cost of stockpiling it. The vaccine can cost up to $150 a dose, and the drug manufacturer requires a large minimum purchase.
While meningitis outbreaks are rare, they can be fatal. The infection tends to spread more quickly where large groups of people gather. People with weakened immune systems, such as those living with HIV/AIDS, are more at risk.
The germs that cause bacterial meningitis can be contagious. Coughing and kissing are the most common ways the infection spreads. Bacteria are not spread by casual contact or by simply breathing the air where a person with meningitis has been.
Bacterial meningitis can be treated with antibiotics if identified quickly. Symptoms include a sudden onset of fever, headache and stiff neck.