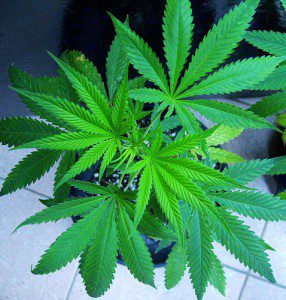 UPDATE: Andrew Kramer, one of the three men arrested on 46 felony counts Tuesday, owner of West Hollywood's Zen Healing Collective, is at the center of the multi-agency investigation into a drug operation accused of arson and attempted homicide.
Alleged crimes include arson to a motor vehicle and a residence.
[hr_dotted]
Two West Hollywood marijuana dispensaries were raided at 4 a.m. today by the Beverly Hills Police Department along with other local and federal authorities investigating an organized criminal group involving large-scale marijuana distribution.
According to a news release from the Beverly Hills Police Department, 11 search warrants and three arrest warrants were carried out throughout the Los Angeles area, resulting in three suspects being taken into custody, charged with 46 felony counts. The four-year investigation identified 20 suspects.
Included in the search warrants were four marijuana dispensaries, including Zen Healing, at 8464 Santa Monica Blvd. and La Cienega, and Alternative Herbal Health Services, at 7828 Santa Monica Blvd. at Orange Grove.
Beverly Hills police worked with the Los Angeles County Sheriff's Department, Santa Monica Police Department, the Los Angeles Police Department, the U.S. Drug Enforcement Administration and the U.S. Secret Service in the operation.
"This criminal enterprise hired known gang members as enforcers. This organization was involved in the operation of multiple retail marijuana dispensaries generating massive profits, repeatedly showing their willingness to use violence and intimidation to expand their operations and dissuade competition," said a statement from  the Beverly Hills Police Department.
Among the crimes alleged to have been committed were attempted murder, home invasion robbery, conspiracy, arson, extortion, residential burglary, assault with a deadly weapon and use of a destructive device. Over the course of the investigation, detectives said they seized millions in cash and valuables from the criminal group.
Also raided were La Brea Compassionate Caregivers in Los Angeles and Marina Caregivers in Marina del Rey. Police took into custody Los Angeles residents Andrew Kramer, Rene Johnson and Jonathan Livingston.