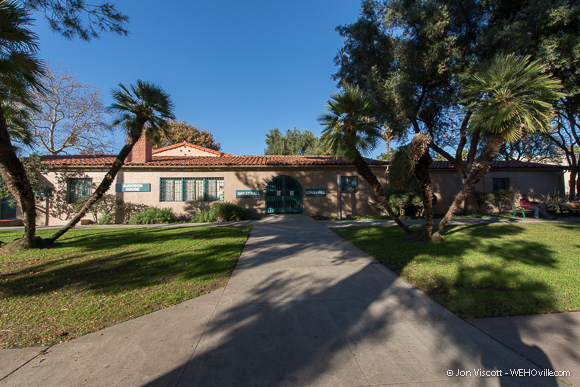 The West Hollywood Preservation Alliance (WHPA) will meet tonight to discuss plans to protect Plummer Park's Great Hall-Long Hall.
The meeting comes after statements made by West Hollywood City Councilmember John Heilman, who said at the April 1 council meeting that the Works Progress Administration-era buildings should be "demolished forthwith."
WHPA will meet 7:30 p.m. in Room 4 of the Community Center at Plummer Park, 7377 Santa Monica Blvd. between Fuller and Vista.
Earlier this month, the City Council voted 4-1 in favor of not recommending Great Hall-Long Hall be recognized as historic landmarks.
The California Historical Resource Commission (HRC) meets on May 1 to consider an application to have Great Hall/Long Hall added to the National Register of Historic Places. Even if the buildings are added to the National Register, the City Council can still demolish them citing the "overriding concern" to create open space.