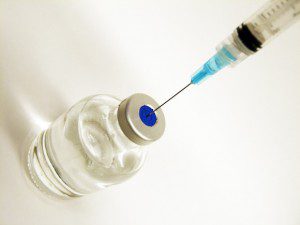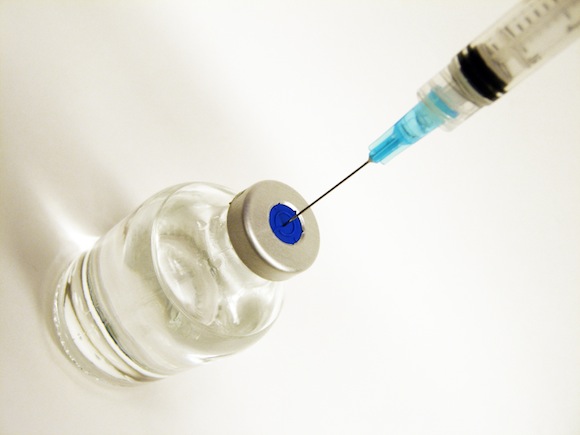 Los Angeles County health officials announced today that the meningitis vaccine would be made available at no charge for low-income and uninsured residents amid growing concern about the potentially deadly and rare infection of the lining of the brain and spinal cord.
Since November, there have been 13 cases of meningococcal meningitis reported in Los Angeles County, including four infections among gay men, two of which have been fatal, said Jonathan E. Fielding, the county director of public health.
"It's a very serious disease, but it's also a rare disease," Fielding told reporters at an afternoon news conference, adding that the number of reported cases was about average and could not be considered an "outbreak."
The AIDS Healthcare Foundation applauded county health officials for making the vaccine available to needy residents, but said it was "disappointed" that the health department is not urging that all gays be vaccinated.
"We believe it shows an insensitivity to the population involved and to the understandable concerns they have," said AHF President Michael Weinstein. "How many deaths will there need to be before the county will acknowledge these incidences as an outbreak?"
Fielding said that while he understood the "level of concern" in the gay community, the illness should not be considered a "gay disease."
While meningitis is infectious, it is not as contagious as flu or the common cold, he said.
The bacteria can be spread by very close exposure to sneezing and coughing or direct contact with saliva or nose mucus. Symptoms can include fever, stiff neck, confusion, rash, severe headache, low blood pressure and general muscle pain.
Persons who have direct contact with the saliva or nose mucus of a person known to be infected with meningococcal meningitis should immediately contact their healthcare provider to receive appropriate antibiotic treatment, Fielding said.
Of the four cases among gay men in Los Angeles County since November, three are shown to have an 85 percent similarity to the strain of meningitis that has infected about two dozen people, mostly gay men, and killed seven in New York in recent years, according to the AHF.
Public health officials have not said whether those cases involved the same strain as the one that caused the death of 33-year-old West Hollywood lawyer Brett Shaad last weekend.
According to the AHF, a 30-year-old Los Angeles man and a 30-year-old San Diego student both died in December from the disease.
Fielding offered the department's "deepest condolences to the friends of family of the individuals who have succumbed to this disease."
The health official urged any resident who may have been exposed to the disease to immediately see a doctor for treatment.
While there has been increased anxiety in some parts of the community, Fielding said, the actual number of reported cases this year is "no higher than usual."
He said although there are normally about 25 meningococcal meningitis cases reported each year in Los Angeles County, the health department remains "vigilant and on alert."