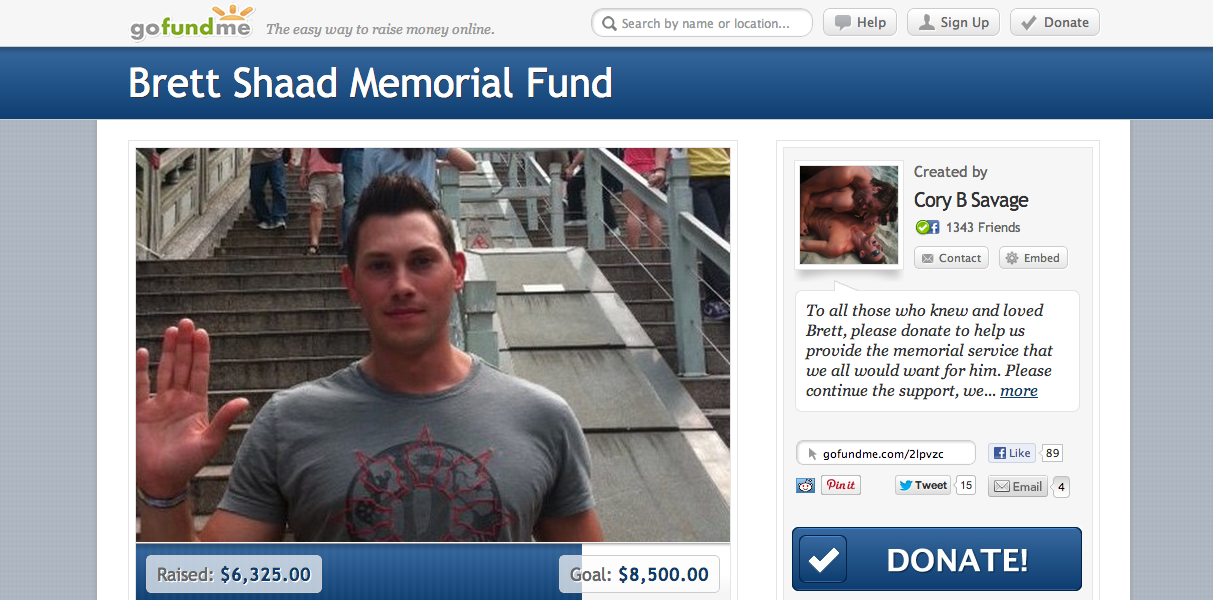 Two days into the creation of a fund for a memorial service to remember meningitis victim Brett Shaad, nearly $6,800 had been raised online. The 33-year-old West Hollywood resident died Saturday.
Cory Savage, one of Shaad's best friends, set up the online fundraiser Monday at gofundme.com, a "crowd funding" website. As of Wednesday, 28 people had donated. The goal is to reach $8,500.
"To all those who knew and loved Brett, please donate to help us provide the memorial service that we all would want for him," wrote Savage.
At gofundme.com, many people left comments along with their donation notes.
"I love and miss Brett so much," wrote Jason Bennett. "We have so (many) memories of when we were young together in New York."
"May Brett Shaad's beautiful spirit shine on his family and friends always," wrote Felice Spodick.
"You have left a wonderful mark in this world," said Sulaiman Prabu.
Before Shaad's death, Savage and Shaad had plans to establish a non-profit organization providing preventative mental health care with the hope of preventing suicides.
Savage said he plans to move forward with that project and to rename it the "Brett Shaad Foundation."
"Our group has lost many friends to suicide," said Savage. "I lost a best friend four years ago and then my grandfather committed suicide three years ago."
Brett's brother, Brian, requested that donations now go to the non-profit foundation as the memorial fund has almost reached its goal. The memorial will be private.
A Facebook page has also been set up to remember Shaad at "Brett Shaad Memorial Page."