Acclaimed authors John Irving, Augusten Burroughs and Cherrie Moraga will receive top honors when the Lambda Literary Awards are announced June 3 by the Los Angeles-based LGBT literature foundation.
Celebrating its 25th anniversary, Lambda Literary will hold the "Lammys" in New York City with comedian Kate Clinton, a previous award recipient, hosting. More than 400 people are expected to attend the event, which celebrates LGBT literature.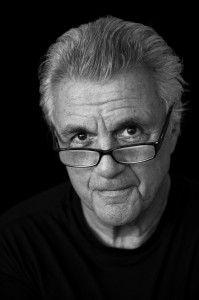 Irving, who has written 10 "New York Times" bestsellers, including "The World According to Garp" and "The Cider House Rules," which he adapted into an Academy Award-winning screenplay, will receive the Bridge Builder Award. "In One Person" is Irving's latest novel, which is also nominated for a Lammy award this year.
Burroughs, whose memoir "Running With Scissors" stayed atop the Times' bestseller list for three straight years, will receive the Foundation's Trustee Award.
Moraga, whose work includes co-writing "The Bridge Called My Back," a highly cited book in feminist theorizing, will receive the Pioneer Award.
Grammy Award-winning singer Janis Ian will perform at the ceremony.
For tickets to the ceremony, click here.
For a list of the finalists, click here.