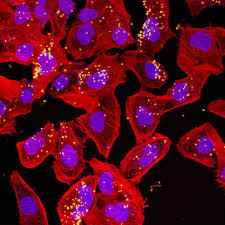 Impulse, a group of gay men that promotes safer sex, will host a town hall meeting tonight to address questions people have about meningitis.
The meeting, at 7 p.m., will be held at the West Hollywood Park Community Hall at 647 San Vicente Blvd. at Santa Monica.
Dr. Parveen Kaur, an AIDS Healthcare Foundation (AHF) specialist on infectious disease, will be on hand to answer questions about bacterial meningitis, which has resulted in three deaths of Southern California men since December.
Vaccinations will also be offered at the meeting. AHF has provided 3,357 free vaccinations in West Hollywood and Hollywood since April 15, and says it will continue to provide free vaccines this week at its AHF Hollywood Men's Wellness Center at 1300 N. Vermont Ave., Suite 407, Los Angeles.